by Hannah Hahn and Marie Puybaraud, Ph.d. — As Generation Y graduates receive their college diplomas, a new breed of worker is entering the workforce. The 80 million individuals born in the 1980s and early 90s entering the office have a different relationship to digital technologies than the 76 million post-WWII baby boomers who are contemplating retirement.
Many of this latest group, the digital natives, grew up with the Internet. Previous generations recall planning, organizing and interacting with one another without mobile phones, computers or the Internet. Digital natives, however, never have experienced life without technology.
Since childhood, individuals of this generation have integrated technologies into their lives and have developed skills to naturally adapt to continuous technological progress. They have made digital technologies an inherent part of their day-to-day lives and intuitively understand them.
Standing at the forefront of technological evolution, digital natives are more than tech-savvy. They want to be connected at all times, from anywhere. Multitasking comes naturally to them, and their mobile devices, tablets, laptops and other gadgets have become extensions of their bodies.
Reliance on the Internet
The Internet began as a source of informa-tion, but has evolved into something that enables the sharing of information and experiences with friends and family in blogs, forums or social platforms.
In 2011, Johnson Controls' Global Work-Place Innovation conducted a study to evaluate the lifestyles of digital natives to understand their relationship with tech-nology. The goal was to identify ways the workplace may need to change in order to accommodate this new generation.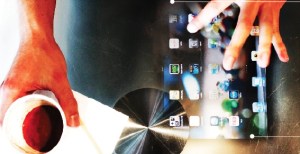 The research was conducted in Germany, United Kingdom, United States and China in a two-stage process. First, qualitative interviews were conducted with digital natives and digital native experts to gather an understanding of lifestyle, values and use of—as well as attitudes—toward technologies. The second stage included a survey that had more than 2,800 respondents worldwide.
According to the research, digital natives spend 27 percent of their time on the Internet communicating with friends, 20 percent on hobbies and special interest sites—which is just a little more than the time spent on business-related and educational content (19 percent). Online shopping and game-related activities both accounted for 17 percent of digital natives' time online.
The majority of digital natives spend between two and four hours per day on the Internet. However, a quarter of them are online between four and six hours per day. They are experts in navigating and filtering the flood of information they receive. To do so, they have become adept at multitasking and require 24-hour access to the virtual world.
Key characteristics
Nearly three-quarters (74 percent) of respondents said they agreed that new technologies are addictive. The vast majority (83 percent) carry a mobile phone with them at all times. Additionally, 61 percent said they felt cut off from friends and missed out on a large part of life when they were disconnected, while more than half of respondents (55 percent) said they could not keep up with life without technologies.
Additional findings revealed that 77 percent of respondents considered advanced technologies in their workplace to be important or extremely important, while just 53 percent indicated they were satisfied with the technologies in their workplace.
The digital natives study revealed a fusion of the business and social spheres, blurring the boundaries between life and work. Digital natives also stated that whenever they use their mobile phone for leisure, they inevitably see incoming business mails.
In the workplace
As digital natives enter the workforce, they are infusing a new culture into companies. According to the research, the majority of digital natives are satisfied in the workplace; however, there are several areas in need of improvement, including technology, to better accommodate them:
Bring your own technology (BYOT): Digital natives are comfortable bringing their personal equipment to the office, such as laptops, iPads and smartphones; where possible, move away from corporate IT solutions to consumer-friendly ones.
Always connected: Promote the use of portable and mobile technologies to allow for a high level of mobility and efficiency in the workplace.
No loss of transition from home to work: The smooth integration of technologies while in the office, such as Wi-Fi access, booking systems, virtual private network (VPN) and 3G video conferencing, will allow workers to easily transition work from office to home.
Social networking friendly solutions: Allows workers to build and maintain a social network while at work to share knowledge and foster communities.
Collaborative solutions: Provides solutions that allow workers to collaborate with one another wherever they are, at any time.
Cloud computing: Allows easier up-dating and distribution of informa—-tion among workers.
Internal knowledge management: Sup-ports effective and efficient collaboration.
More comfortable work environment: As the lines between work and private lives blur, digital natives crave this new style of workplace.
More sustainable working environment: supports the environmental values of this generation.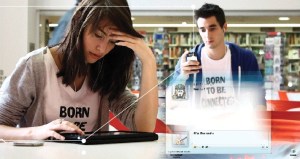 The mentor role
Although digital natives have many of the same needs as previous generations, they are different in how they communicate and integrate technology into their daily lives and how they approach work. This generation is more experienced at incorporating technology into their lives. Encouraging them to share their knowledge of technology with older workers could result in significant productivity gains.
Digital natives' heightened intuition with technology, coupled with the fact that new products are easier to use than their predecessors, means integration will be less of an issue for all generations. If a technology gap currently exists, it will lessen if all employees strive to understand new technologies.
Encouraging workers from all generations to embrace today's modern technologies also can lead to lower travel costs, as employees explore the use of videoconferencing platforms. Teleconferencing, telecommuting and hoteling are becoming more prevalent as more companies institute these practices.
Adapting the workplace
The right workspace with access to technology, collaborative spaces, comfort and flexibility creates a company culture that attracts Generation Y workers. A work environment that enables creativity and flexibility is a priority for digital natives and crucial to a company's ability to attract and retain a new generation of workers. The best workplace naturally engages employees and stimulates interaction among team members—fostering innovation.
Starting now, businesses are challenged to create a balanced work environment that attracts digital natives without excluding other generations. Businesses that do not invest in updating their office space to a modern work environment might have a hard time attracting the next generation of talent. FMJ
Hannah Hahn is global workplace innovation manager working for Global WorkPlace Solutions. She joined Johnson Controls WorkPlace Innovation in 2010. As part of the research and development team, she is responsible for trend research and roadmapping. She has several years of experience in trend research and innovation. Her focus has been on the translation of end-user needs into product solutions and concepts in collaboration with internal and external networks.
Marie Puybaraud, Ph.D., has been director of Global WorkPlace Innovation for Johnson Controls since 2004. She is an expert in the field of workplace innovation.
A regular speaker, she combines her expertise and corporate experience to transfer knowledge to the audience and the wider community. She is an active member of CoreNet, a member of Property EU, Stars, Strathmore Who is Who and the Continental Broadcast Network.