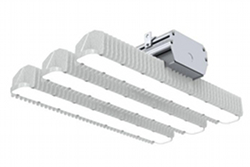 by Shane Henson — May 18, 2012—Leaders in the design of energy-efficient LED commercial lighting luminaires were recently recognized by the Department of Energy (DOE) when it announced the winners in the indoor lighting category of the fourth-annual Next Generation Luminaires (NGL) Design Competition at the LIGHTFAIR International conference in Las Vegas, Nevada.
The competition, which was also sponsored by the Illuminating Engineering Society of North America and the International Association of Lighting Designers, was launched in 2008 to promote excellence in the design of energy-efficient light-emitting diode (LED) commercial lighting fixtures, or "luminaires." Solid-state lighting (SSL), which includes both LED and organic light-emitting diode technologies, has the potential to save Americans $30 billion a year in energy costs by 2030, says the DOE.
A panel of eight judges, including experts from the architectural lighting design community, evaluated the NGL entries based on lighting quality, appearance, serviceability, efficacy, value, dimming, and lifetime.
Out of 114 entries submitted to the competition from 45 companies, 50 were recognized as winners, deemed by the judges to have met the stringent requirements of the competition. Among the 50, three were chosen as Best in Class.
The Best in Class winners came from three different manufacturers and covered three different lighting types. They were: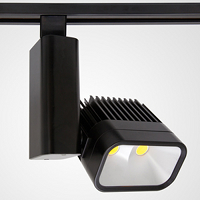 Intense Lighting (Anaheim, California): Awarded Best in Class for its MBW2 LED Track accent lighting fixture. Judges admired the "great wall wash distribution" of the MBW2 and commented on the very bright, uniform wall illumination.

Albeo Technologies Inc. (Boulder, Colorado): Awarded Best in Class for its H-Series LED high-bay fixture. Judges felt the H-Series did an excellent job of aisle lighting and were impressed by its "'interesting optical design." The luminaire's efficient glare control and high efficacy were also mentioned as Best-in-Class characteristics.

Lithonia Lighting (Conyers, Georgia): Awarded Best in Class for its ST Series LED utility/general purpose fixture. Judges were impressed by the high efficacy and value provided by the ST Series fixture. Comments included "nice appearance and light distribution" and "great serviceability."