by Mark Sekula — Originally published in the September/October 2016 issue of FMJ — We all look for leadership in our lives and in our jobs. Whether we seek that leadership from our parents, those who run our companies or those who run our countries, it is human nature to look for direction and guidance.
As facility management professionals, we have the opportunity to be leaders every day. Our profession provides us with visibility. By the nature of our job, we interact with many different people from all corners of our organizations, as well as with many people outside of them. A measure of our leadership skills is how we manage those interactions.
Acting as a sounding board for others to bounce ideas off of, being a person to confide in or just offering a different perspective can make a positive difference in your personal life and at work, because by doing so, you're helping others. That can make our lives more fulfilling and our jobs more rewarding.
Since the Industrial Revolution and the development of the "organizational chart," the approach to leadership has been to lead "from the top down." Command and control was, and to a certain extent still is today, the most prevalent model of leadership. Top-down leadership worked in the past because people's responsibilities were more clearly described and chain of command, communication and reporting was more distinct. The higher up a person was in the organization, the more he or she stood out. People knew who the boss was. But things are changing.
Today, job responsibilities are much broader, organizations are flatter, reporting is more lateral and work is more team-based. As a result, fewer people stand out as the boss, the person who we traditionally looked to for leadership.
As corporations continue to cut costs, there are fewer people doing more of the work and fewer managers managing more people. So we turn to others for leadership because those to whom we used to look are not as accessible as they once were. They are, by necessity, more focused on day-to-day activities and the bottom line rather than providing the leadership needed for their staff to function and grow. This is where the opportunity lies for all of us to step up and fill the leadership gap.
Leadership is no longer just the responsibility of those in authority. Our workforce is more diverse and multi-generational than it ever has been before, and this type of environment requires leadership at all levels and in all functions of the organization. Instead of authoritative leadership, we need leaders who have personal influence ― the power that comes from the individual rather than the individual's position. But the ability to inspire and influence others is not given, it must be earned over through ongoing relationships and trust building. Only then will it be granted to those new leaders who demonstrate positive personal influence.
You don't have to be the "rah-rah" type — you can be a quiet leader. If you gain a reputation as someone who has compassion and empathy for others and who treats every relationship as something special, people will seek you out as someone they can talk to, ask for advice and confide in. They'll look to you because they know you are approachable, will listen and take genuine interest in what they have to say. In the 1980s TV series M*A*S*H Hawkeye Pierce once said to a troubled fellow soldier, "Come talk to me anytime. I've got two ears, and there's no waiting."
How can all of us be leaders in our everyday lives and jobs? Here are some suggestions:
Get others to understand your values, character and convictions.
Exceed expectations.
Demonstrate belief in others' ability to succeed.
Be consistent in treating people fairly. Pay them the respect they deserve.
Be authentic — you'll earn trust and respect. Walk your talk.
Provide direction by asking thoughtful and insightful questions rather than offering definitive answers. For example, if a less experienced team member asks you how to address a specific problem, don't tell him or her what to do. Instead, ask questions like: What is the desired result? What steps are necessary to achieve that result? How will you carry them out?
Asking effective questions gets people to think. They will be empowered by being allowed to discover their own answers. They will develop self-responsibility and take ownership for results.
Admit your mistakes. You can't fix a problem until you've recognized that it exists. Leaders don't make excuses; they facilitate solutions. Leaders learn from their mistakes.
Learn what it takes to be a good communicator and employ those skills in every interaction. For instance, if you call a meeting to address a particular issue, make the meeting successful for everyone. Prepare an agenda and get input from others if appropriate. Clearly identify the purpose and intended result of the meeting to attendees. Summarize conclusions, points, recommendations, actions, etc. Document results and assign actions. Be on time and hold to the scheduled time.
Think before you communicate and know your audience
For every communication you engage in, whether it's a casual conversation in the hallway, a quick email or voicemail message, or a formal presentation, make sure you communicate your message in the clearest and most succinct manner. Be someone who people enjoy listening to and talking with.
Learn how to listen. Ronald Heifetz of the Kennedy School of Government at Harvard said that most so-called leaders die with their mouths open. If you're thinking about what to say next while a person is talking to you, you aren't listening!
Lose the defensive attitude. It detracts from the issue at hand and puts people off. It's a waste of time and energy.
Solicit the opinions of others by creating an environment that enables people to contribute their thoughts and ideas. It will make them feel more involved and willing to take ownership. For example, before instituting a new security policy, ask a cross section of employees what security issues are important to them. This can help ensure that there are no disconnects between what you think the policy should be and what the people who will be affected by the policy are thinking.
Occasionally disclose personal information
It will help people understand you better and will help you connect to people.
Other characteristics of leaders
Leaders create collaborative and interactive environments by bringing people together. Demonstrate a genuine interest in the people with whom you work and make an effort to understand them. Find out what their best skills are. What do they like and dislike professionally and personally? What type of personality do they have? Then, put them in touch with others you know who have similar interests and aspirations.
Give credit where credit is due. When teammates complete a project successfully, congratulate them. Ask them what things they did to succeed. Learn from them.
Leadership is showing, not telling. If you are a project leader, explain to your team members the objectives and goals of the project. Show how their work helps meet those goals and contributes to the success of the project. Then know when to step aside and let them do their work.
Have a willingness to compromise and meld others' ideas with your own to create even better ideas. In order to do that, you first have to ask what ideas others have. To find out, ask provocative, open-ended questions, and then listen to the answers.
Be humble. Arrogance denies learning. Arrogant people are too busy talking about themselves and espousing their philosophies and ideas to listen. You can't learn if you don't listen. Arrogant people are often not aware of their inadequacies, and without that awareness, improvement can't be made.
Final words on leadership
The job of a facility manager directly impacts everyone in the workplace. Whether it's establishing policies and procedures, overseeing the design of a new building or carrying out day-to-day operations, it is the responsibility of the facility management professional to ensure that the workplace is safe, comfortable and a supportive tool that allows the people working in it to be efficient and productive.
When people are allowed to do their jobs, they're more likely to succeed. When they succeed, they'll feel fulfilled. But the work of the facility manager cannot be accomplished in a vacuum. It's important that he or she get the people whose daily lives are impacted by the facility involved in the process. That requires leadership: leadership through good communication; leadership by asking stimulating questions; leadership by example.
If you want to understand leadership better, look around at those you admire. What characteristics do they have that that make you admire them? Don't think experience and age automatically command respect and leadership qualities. Ask others what qualities they look for in a leader.
If we would all start acting like leaders instead of waiting to be asked to lead, our relationships with others would be much improved and enriched. In turn, work would be more fun and fulfilling. It's not difficult to be a leader ― it just takes an understanding of what leadership skills are needed in your particular role and the commitment to continually applying them.
We can all be leaders in our own way. – FMJ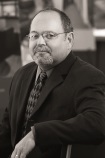 Mark Sekula, CFM, SFP, FMP, LEED AP, IFMA Fellow, is president of Facility Futures, Inc., a global facility management consulting firm in Milwaukee, Wisconsin, USA. He is an IFMA certified instructor and teaches classes in facility management internationally. He is on the adjunct faculty at the University of Wisconsin – Milwaukee and Northern Illinois University.
 Sekula has co-authored two books, "The Facility Manager's Field Guide" and "Sustainable Facility Management – The Facility Manager's Guide to Optimizing Building Performance," and has articles published on facility management and business issues in a variety of professional journals. Among the awards bestowed on him by IFMA, he was named Distinguished Author of the Year in 2013 and 2014.