by Jim Whittaker — Originally published in the September/October 2016 issue of FMJ — Historically, an FM organization's vital function was to provide safe, secure, healthy and productive work and learning environments, and deliver quality services to support organizational goals and objectives. In today's complex environment, FM organizations must continue to manage both everyday facility management functions and achieve high-level strategic goals aimed at maximizing the organization's productivity and profitability while also minimizing costs, mitigating risk, and enhancing service quality and operational excellence.
With the evolution of the profession, today's FM organizations and integrated FM service providers have more business influence than ever before. This is due to in large part to advancements in facility data and accessibility, data analytics and new technologies, increasing emphasis on FM as a value driver, and expanded facilities service requirements. As a result, the convergence of technology, evolving workplace needs and integrated facility management has ushered in a new era of internal and external FM organizations as strategic partners.
Our new FM challenge is to provide greater transparency and accountability while managing the following external and internal driving forces:
Growth and increased complexity in FM scope
Greater visibility of FM business demands
More regulatory sustainability requirements
New resilience and security demands
Greater regulatory compliance needs
Globalization challenges
Workplace evolution and change management
Wealth of facilities data
Meeting the challenge
How do we possibly meet the challenges of this new environment and the ever-increasing complex compliance and strategic requirements?
The first step in navigating this new FM environment is understanding the elements driving the increasing breadth and depth of FM compliance. Next is developing a keen understanding of and aligning with top management's strategy. Then, organizations should look toward the role that standards can play in achieving compliance and apply the appropriate elements to their own strategy.
There are skeptics who believe that standards do little more than add complexity, red tape and cost to FM operations, and stifle innovation. While there are associated costs in adopting and implementing FM standards, the long-term benefits to an FM organization are substantial.
Adopting and implementing FM standards can offer powerful business tools for organizations of all sizes and operating in various vertical market sectors. FM standards can be used to fine-tune performance and manage risks, while allowing businesses to operate in a more effective, efficient and sustainable manner. Standards allow FMs to demonstrate the quality of services delivered to customers, and they help incorporate innovation and best practices into facility management.
Defining standards
Before discussing the value of FM standards, we must first define standards, as well as the range of types of FM standards that may apply.
A standard in its essence is simply an agreement. Standards present consensus views on the delivery of services, products, management processes or even behavior. They can take many forms and can be agreed specifications, recommendations, guidelines or principles used by organizations to demonstrate services and products meet agreed criteria. Standards can also help ensure processes and leadership principles are consistent with good business practices.
When it comes to facilities, there is a wealth of technical, guidance and management systems standards that help govern behavior and practices. Most are voluntary consensus standards developed by teams of subject matter experts familiar with the needs of the built environment. FM standards can range from technical standards developed by standards bodies such as the National Fire Protection Association and the American Society of Heating, Refrigerating and Air-Conditioning Engineers, to International Property Measurement Standards and data standards published by the Open Standards Consortium for Real Estate, and international standards published by the International Organization for Standardization (ISO).
A discussion of the breadth of FM-related standards is beyond the limits of this article. However, Figure 1 presents a schematic view of some of the standards that impact FM.1 A more comprehensive listing of these standards can be found in the associated international standards summary reference.2
FM standards value proposition
While many technical standards have been developed to help organizations meet technical requirements, others have been created to provide guidance frameworks to enhance performance. Standards can also help FM organizations effectively and efficiently plan, design, deliver and measure the quality and consistency of integrated FM services. Almost any organization involved in delivering or procuring FM services will see value from standards designed to embed quality procedures and to help minimize risks to customers and clients.
In today's complex, interconnected global economy, standards help global FM organizations work seamlessly with supply chain partners across regions and continents. FM standards also provide quality assurance to those procuring services by providing a common language of recognized terms and definitions and helping to define service level requirements, customer expectations and performance indicators.
For example, at present, the way building areas are measured varies dramatically from region to region based on the use of multiple standards. In some parts of the world it is standard practice to include common space (e.g., elevator/lift shafts, common hallways, mechanical and service areas, etc.) in floor area measurements; in others parking might be included or even swimming pools; others treat usable and assignable space in different manners.
The different methods of measurement make it difficult for property developers, investors, occupiers and owners to accurately and consistently compare space. Research has shown that a building's floor area can deviate by as much as 24 percent, depending on the method used to measure and calculate space areas.3 The International Property Measurement Standards can help ensure that property assets are measured in a consistent way to create more transparency, greater public trust, stronger investor confidence and increased real estate market stability.
The complexity of facility data is another area where the adoption and implementation of standards can help facility managers. FM organizations must meet the challenges of migrating and managing facility data from multiple sources and platforms. The speed, ease of use and cost of integrating this information is challenging. Implementing data standards supports the way information is captured, stored, shared and analyzed more accurately and seamlessly, saving FM organizations time and money.
The value proposition: Standards can help FM organizations improve performance, encourage innovation and ensure quality service delivery across a global platform. In summary, standards can help (Adapted from "The Economic Contribution of Standards to the UK Economy," Centre for Economics and Business Research, published by the BSI Group, London, England, 2015):
PRODUCTIVITY
→ Streamline processes
→ Minimize waste
→ Accelerate delivery of services
→ Enhance quality of services
→ Lower cost of compliance
→ Optimize use of resources
INNOVATION
→ Encourage process innovation
→ Optimize staff potential
→ Promote exchange of knowledge
→ Accelerate spread of innovation
→ Create a framework for creativity
→ Enable continual improvement
GLOBALIZATION
→ Optimize global supply chains
→ Overcome barriers to trade
→ Enhance ability to compete globally
→ Improve transparency
→ Foster confidence in service delivery
→ Improve transparency/confidence
Benefits of ISO FM standards
In the May/June edition of FMJ, Casey Martin and Laverne Deckert discussed a number of ISO management system standards that play a role in supporting the FM function. They include: ISO 9001 Quality management, ISO 14001 Environmental systems, ISO 22301 Business continuity, ISO 50001 Energy management and 55001 Asset management.4 There is also the new ISO 41001 FM management system standard under development by ISO/TC 267 with the goal of creating a standard to help organizations demonstrate that they have a robust process through which to design, manage and improve their integrated facility management systems.
ISO standards ensure that products and services are safe, reliable and of good quality. For business, they are strategic tools that reduce costs by minimizing waste and errors and increasing productivity. They help companies to access new markets, level the playing field for developing countries, and facilitate free and fair global trade.
ISO management system standards can be used by organizations of all sizes to ensure that operations and services meet or exceed customer expectations. A properly implemented management system can contribute to improved performance, financial strength and organizational resilience.5 It can also be used to establish an effective framework to monitor the health of an FM organization and drive continual improvement. With the implementation of ISO management system standards, FM organizations are guided by best practices.
Economic benefits of standards adoption/implementation
The benefits of standards are well documented and have been proven across aspects of various organizations. Research by the BSI Group in 2015 surveyed businesses across market sectors to evaluate the impact of standards at a microeconomic level. Of the companies surveyed, 84 percent said that using standards enhanced their reputation; 89 percent said that standards contributed to the optimization of compliance with regulations, such as health and safety legislation; 54 percent reported that technical information was made more accessible through the implementation of standards; and 70 percent felt that standards had improved the quality of supplier products and services.
The research also identified that investing in standards pays dividends for organizations that use them and that standards always generate more benefits for companies than they cost to implement.
One of the most broadly recognized and adopted ISO standards is ISO 9001: Quality management systems. ISO 9001 specifies requirements for quality management systems when organizations need to demonstrate their ability to consistently provide products and services that meet customer and applicable statutory and regulatory requirements.
With many studies examining the corporate benefits of certifying to ISO management system standards, new research takes a different angle, examining how the outcomes on employees change when employers adopt ISO 9001. The research is based an analysis of nearly 1,000 companies in California and summarizes five key impacts:6
Sales grew more rapidly after certification at firms that adopted ISO 9001 than at matched firms.
Total earnings per employee grew more rapidly after certification at firms that adopted ISO 9001 than at matched firms.
Some benefits of ISO 9001 adoption were much more pronounced in smaller firms than in larger firms.
ISO 9001 adopters already had slightly lower than average injury costs at the time of adoption, and no evidence was found that this gap widened or narrowed after adoption.
ISO adopters had far lower organizational death rates than matched firms within their industries.
Experts involved in the development of standards are convinced that their efforts contribute significant benefits to organizations and the FM community. Yet, quantifying the real-world value has been elusive and has proven to be a difficult task. ISO has published guidelines to help assess the impacts of standards on an organization by following a four-step process focused on the value chain.7 The steps include:
Understanding the value chain in terms of an organization's key processes and core value-adding activities.
Identifying the business functions and activities in the value chain where standards can play a significant role.
Analyzing the organization's competitive strengths and operational indicators.
Assessing and calculating the results by quantifying the impacts of standards.
The bottom line is that with more consistent global standards, the business case for FM standards is now easier to make than ever before. This will help further the ability of FM professionals to address the challenges of the new economy and help demand organizations achieve their strategic goals. – FMJ
References
Whittaker, J.; Flynn, D. and Keswani, D. "The Complexity of Compliance." JLL white paper. 205. www.jll.com/services/corporates/future­of­cre­outsourcing/compliance­an­standards.
Whittaker, J. and Ehrenberg, M. "International Standards Summary Table." JLL white paper. 2015. www.jll.com/compliance.
Martin, C. and Deckert, L. "The Right Fit: Selecting an FM management  system standard for your facilities." FMJ, Vol. 26, No. 3. IFMA, Houston, Texas, USA.
DiMaria, J. "Improving Your Business Resilience with Management System Standards." Quality Magazine. Aug. 4, 2014.
Levine, D.I. and Toffel, M.W. "Quality Management and Job Quality: How the ISO 9001 Standard for Quality Management Systems Affects Employees and Employers." Management Science, Vol. 56, No. 6, p. 978­996. 2010.
ISO, Economic Bene.ts of Standards, ISO Central Secretariat, Switzerland, 2014.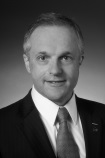 James P. Whittaker, P.E., CFM, CEFP, FRICS, is president and CEO of Facility Engineering Associates. Whittaker has more than 27 years of experience managing facility management technology and consulting projects throughout the United States, the U.K. and Central and South America. Currently, he is chair of the ANSI US/TAG for ISO TC/267 FM Standards (ISO 18480­1 and 2), convenor of WG3 for ISO 41000 FM Management Systems Standards and serves on the board of directors for the National Research Council of the National Academies of Sciences Board on Infrastructure and the Constructed Environment.
Whittaker sits on the industry advisory board of Brigham Young University's Facility and Property
Management degree program and is an instructor in the facility management program at George Mason University. He has also served as chair of IFMA's board of directors and on numerous IFMA committees, as well as on the APPA Educational Facilities Professionals board of directors.