AFE, ASHRAE, ISSA and IFMA are collaborating for FM training — find out how this can validate your skills and improve your knowledge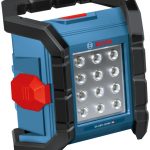 Need robust lighting for your next project? Bosch's portable LED work light offers Bluetooth control from your phone
See how ISS will use this IoT platform to ensure its smart FM services are highly compliant and secure
If you have construction underway in 2019, JLL says technology and modular construction will play a bigger role
Get the latest data for renewable energy from this DOE report — now including electric vehicles and energy storage technologies
See how this sleek desk lamp not only eliminates messy cables and joints but keeps your devices charged
5 archetypes for the office of the future — and the forces that will drive it
Get up-to-date best practices for selecting and training private security officers in this new ASIS guide
Find out how this free online tool can help you meet corporate water management goals and prepare your business for a water-scarce world
Find out the business risks due to IoT-connected smart buildings and teleworking in this new report
Need outdoors-tough carpeting for your floors? Mohawk's durable carpet fiber resists stains, retains color for easier maintenance
more news »
Featured Articles
Operating REO and troubled properties
What the property and facility manager must do differently when responsible for managing REO properties
The next facility manager
It's become dangerous and reckless to stick with the status quo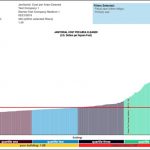 Benchmarking janitorial costs – Using the correct filters
Sustainable, resilient facilities: Part 1, Understanding your assets
Establishing good ventilation
Airflow beyond the HVAC equipment—what you need to know for good ventilation and how to maintain it
Letting go of old paradigms: The workplace of the future
See how the roles of flexibility, modularity and system security are driving emerging workplace trends
Are you prepared for the next recession?
What should owners and tenants do in preparing for a possible recession?
When off-site corporate coworking facilities benefit the organization
Exploring when outside networks can best support facility management strategies.
Planning for future growth
Using a school district to illustrate development of a planning model, and getting a bond referendum to pay for it
Sustainable retrofits
How LED lighting uses less power and eliminates mercury usage
Benchmarking space – Do you have too much or too little?
more featured articles »
Upcoming Events
Mar 25 - Mar 28 : Applied Ergonomics Conference (AEC) 2019
Mar 26 - Mar 28 : National Facilities Management and Technology Show (NFMT 2019); Clean Buildings Expo (CBE)
Mar 27 - Mar 29 : ASIS Europe 2019
Apr 2 - Apr 3 : Buildings New York (BuildingsNY) 2019 (building owners, managers)
Apr 3 - Apr 5 : World Workplace Asia 2019 Conference and Exhibition