Learn how emerging trends in intelligent buildings may affect your building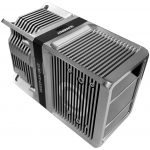 If you need a sensor to detect and count people entering a building or room, see Orion's latest entrance control system
See how Mandalay Bay's wireless lighting controls can provide individual control capabilities and save energy
Need additional workspace? Your company may want to look into closed retail spaces, finds this JLL report
Can a vacuum cleaner worn on your back be comfortable and still get great results? Check out Diversey's newest, with battery option
If you have ever wanted to instantly block a line of sight through a glass partition in an emergency, you need to see this solution from Modernfold
If you're looking for facilities management software, see how Fortive's acquisition of Accruent will strengthen the company's offerings
If you're using building automation systems, see this BOMA/ASIS/SIA guidance on protecting your facilities from inherent risks
Artificial intelligence (AI) in the workplace — are workers ready?
Need a UPS system for a smaller space or for data centers? Check out Vertiv's integrated system
See if you can guess what today's office workers expect in their work environment
more news »
Featured Articles
IoT restrooms are smart business
Get warnings for low supplies, automate toilet cleaning, use sensors to see if toilet stalls are in use
Occupier liability in the 21st century workspace
In what circumstances are facility managers and their companies liable for what happens in their buildings?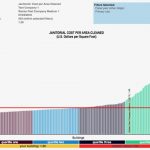 Benchmarking janitorial best practices – Part 3
Going green: Green leasing updates
Key changes in BOMA's 2018 Green Lease Guide
Sustainability: Cooperation makes things happen
BOMA shows how by joining forces, tenants, building owners and managers can take their sustainability efforts to the next level
Right-sizing your waste hauling services
Wanna take a load off your facilities manager? Formalize how, when, and where your people work
How to develop policies for telework, mobile work, unassigned desks and activity-based working
Staff development and training
What you need to know to bridge the gap between employee education / experience and changing job requirements
Benchmarking maintenance best practices – Part 2
A new model of design for all projects
The integrative design process engages all stakeholders and results in more cost effective designs that support the vision of the client
Choosing a method for project delivery
When to use design-bid-build, design-build, construction management-at-risk, and multiple prime contracts approaches
more featured articles »
Upcoming Events
Aug 21 - Aug 23 : Better Buildings Summit / Energy Exchange 2018
Aug 21 - Aug 24 : National Ergonomics Conference and ErgoExpo
Aug 29 - Aug 30 : ISSA Cleaning and Hygiene Expo
Sep 5 - Sep 7 : The Experience Convention and Trade Show (cleaning, restoration)
Sep 7 - Sep 9 : IFMA's World Workplace Asia 2018 Conference and Expo