These guides can help you determine safe exposure levels to potential hazards, whether physical or airborne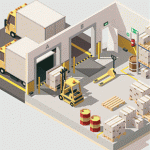 Swamped by "new normal" mandates? Let Rentokil take care of your pest control with these remote monitoring systems
NeoCon 2020: For quiet places to work in the office or home, these mobile isolation pods offer built-in tables and air quality control
Here's how to ensure fire safety as buildings are in various stages of occupancy, from NFPA
See how to conserve your floor space by adding COVID-19 safety needs to your lobby's digital display
What are CRE executives' current thoughts about hybrid work and the physical office?
See how this stylish outdoor furniture collection can encourage safe distancing while enabling needed personal connections
To help manage contracts and keep the right level of service as you gradually reopen, check out this software
Wondering which HVAC system or equipment to use? ASHRAE's 2020 handbook describes your options
For a no-contact way to take temperatures and track the results, check out this efficient way to process returning employees
Set up meetings and classes in any configuration with these nesting flip-top training tables
more news »
Featured Articles
Removing gray areas—Effective training is the key to infection prevention
Critical elements are cleaning protocols, clear instructions, inspections, and quality control
Infectious disease outbreaks—Identifying risks and analyzing how viruses spread
How viruses are released, how they spread, and what we can do to protect our workspace
Smart Technology: How cutting-edge innovation impacts your company or facility
Cutting-edge innovation in the cleaning industry, pre- and post-COVID-19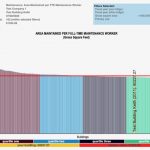 Benchmarking your maintenance staffing in a COVID-19 world
Lifting the curtain on fire safety
Where to use fire curtains and how to maintain them
Plaza maintenance—Design choices
Planning for making maintenance easier and less time consuming is worth the up-front investment
6 tips for return-to-workplace planning
Why isn't anyone sitting on the sofas we purchased?
Benchmarking your janitorial staffing in a COVID-19 world
What you need to know to plan for both internal and contractor janitorial staff
How to develop a strategic facilities plan
Key ingredients of a strategic facilities plan and criteria to evaluate the plan
more featured articles »
Upcoming Events
Aug 11 - Aug 13 : National Facilities Management and Technology Conference and Expo (NFMT 2020); Clean Buildings Expo 2020 [CANCELED]
Aug 18 - Aug 19 : Building Innovation 2020 Conference and Expo [NOW VIRTUAL]
Aug 18 - Aug 19 : LEDucation 2020 (solid-state lighting) [*NOW VIRTUAL*]
Sep 1 - Sep 3 : Realcomm | IBcon (smart buildings) [HYBRID EVENT Oct 26-30]
Sep 1 - Sep 3 : Workspace Expo (WE) 2020 (French FM event)