Find out how ASHRAE/DOE's national priorities for energy efficiency and performance could impact the building industry and you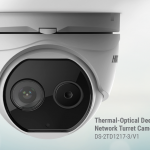 If you need better perimeter defense, fire prevention, and predictive maintenance, Hikvision's thermal-optical security camera promises excellent image quality at half the price
NeoCon 2019: If you'd like furnishings for modern working, learning and healing environments from one source, see Herman Miller's expanded family of brands
NeoCon 2019: Looking for carpeting that resists stains and dirt? Check out Mohawk Group's award-winning innovations
NeoCon 2019: To keep up with today's evolving workplace, Teknion's award-winning modular wood blocks reconfigure quickly
If you want to improve your in-building wireless coverage, take a look at Commscope's connectivity solutions
NeoCon 2019: See how OFS's Best of Competition framework uses the natural beauty of wood to create welcoming spaces for privacy and collaboration
Best of NeoCon 2019 winners announced! OFS Obeya tops the list of this year's best commercial interiors products
Want to use predictive analytics to ID maintenance issues before they happen? See what Honeywell's software can do
If you're looking for a paging horn with better voice clarity and volume control, check out this new weather-resistant one from Viking Electronics
You can avoid the hassle of lost or forgotten keys with this new mechanical lock for equipment or personal lockers
more news »
Featured Articles
Preparing for the effects of climate change
Reducing the risks associated with extreme weather events
Building the business case for green
And don't forget the soft solutions, such as client engagement and satisfaction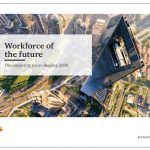 Will facility managers still exist in 2030?
Can we fend off the march of the robots and artificial intelligence?
Benchmarking utilities – Using best practices to improve performance
Sustainable, resilient facilities: Part 2, Analyze your facilities data
Roofing management and maintenance
See why roofing fails, how to develop a good PM program, and identify common roofing problems
How to say no to the boss
10 tips to navigate C-suite expectations while leading strategic workplace initiatives
Daycare insurance considerations for building owners
Indemnification and insurance considerations for landlords when a daycare center becomes a tenant
They come in peace: How robots and other technologies are changing the role of the property manager
See what robotics, drones, autonomous vehicles and blockchain mean to the FM and property manager
Science concepts for effective cleaning
How well do you understand the science behind the cleaning your organization performs?
Benchmarking utility costs – How to select the right filters
more featured articles »
Upcoming Events
Jun 17 - Jun 20 : NACFM 2019 Annual Conference (worship facilities)
Jun 17 - Jun 20 : NFPA Conference and Expo (fire and life safety)
Jun 18 - Jun 20 : Facilities Show 2019
Jun 18 - Jun 19 : Greenbuild Mexico; SUMe Sustentabilidad para México A.C.
Jun 18 - Jun 20 : Industrial Energy Technology Conference (IETC 2019)