Office, home or hybrid — find out where employees want to work, in this new report
Dealing with erratic occupancy rates? This variable-speed HVAC unit enables remote monitoring — and can automatically adjust output
Stay diligent — the SARS-COV-2 coronavirus can last 10 days longer than the flu on some surfaces
If you manage a plant, find out best practices for energy, water and waste reduction from this DOE report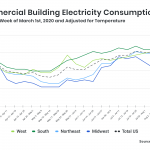 Why is electricity usage rising faster than building occupancy?
Looking for an ergonomic task chair? Here's a value-priced one for office or home, and one with a secret weapon for protection from germs
If you want to track restroom cleanliness and supply levels — plus send alerts to cleaners and publicly display results — check out this solution
Are cyber and corporate security departments collaborating more? If so, what does it look like?
Detect building issues and hot spots before they cause a problem, with FLIR's new handheld thermal cameras
What are employees' top concerns about returning to the workplace, and what might make them consider jumping ship?
If you need to replace your HVAC rooftop unit, Carrier's quieter variable-speed units offer precise comfort control
more news »
Featured Articles
Surface contamination—How long do viruses and bacteria remain infectious?
The myth of the working manager
How to correctly manage the challenge of being short-staffed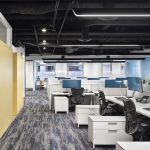 Sizing up workplace metrics during COVID-19 – Redefining what to measure and how to measure it
What key workplace metrics should Facility Managers be measuring in a COVID world?
Enter: Humane Brave New World
What the pandemic means to the property industry – what types of change will we need to be prepared for?
Space without boundaries: From reimagining to managing a new way of working
See how the pandemic and working at home will impact where offices will need to change as we navigate the future of the workplace
Challenge accepted: Building new leaders in the virtual workspace
Factors that impact virtual working and the leadership traits needed to make them work
Benchmarking for outsourcers, with a focus on best practices
How to prepare for change in an unpredictable business climate
2020 and its pandemic have brought many unforeseen changes to businesses--see how they can plan ahead and get through these changing times
Benchmarking for outsourcers, with a focus on energy consumption
How healthy buildings can help in the fight against COVID-19
What building owners and FMs need to know to make buildings healthy for reopening
Pandemic lessons learned—so far
The pandemic has led to more emergency preparedness plans—see them here
more featured articles »
Upcoming Events
Oct 25 - Oct 28 : 7x24 Exchange 2020 Fall Conference (data centers) [CANCELED]
Oct 26 - Oct 27 : CoreNet Global Virtual Summit — North America (corporate real estate) [VIRTUAL]
Oct 26 - Oct 29 : ISSA Show North America 2020 [NOW VIRTUAL Nov 16-19]
Oct 26 - Oct 30 : Realcomm | IBcon (smart buildings) [HYBRID EVENT]
Oct 27 - Oct 28 : NFMT Orlando 2020 (FM and technology) [CANCELED]