How will robots impact commercial real estate?
Determine your company's return on an investment in office acoustics, with this online calculator
Do you need eye-level panoramic surveillance with the ability to shift to a close-up view? See Pelco's new video management system and camera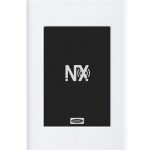 For code-compliant lighting control, see Hubbell's touch-screen wall station with wired, wireless and hybrid options
Find out your region's risk from natural catastrophes on this online resource center
If you want training and maintenance info for cleaning machines at point-of-use, see Kaivac's new embedded video system
Need to replace your exterior lighting? Check out these hardy LED wall packs from EarthTronics
See how JLL plans to help this academic medical center save energy and provide the best possible environment for patients, staff and students
Learn how emerging trends in intelligent buildings may affect your building
If you need a sensor to detect and count people entering a building or room, see Orion's latest entrance control system
See how Mandalay Bay's wireless lighting controls can provide individual control capabilities and save energy
more news »
Featured Articles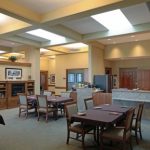 Design for aging and dementia: A new paradigm in research-based design
A new kind of FM
See how changes in the workplace are impacting facility management
IoT restrooms are smart business
Get warnings for low supplies, automate toilet cleaning, use sensors to see if toilet stalls are in use
Occupier liability in the 21st century workspace
In what circumstances are facility managers and their companies liable for what happens in their buildings?
Benchmarking janitorial best practices – Part 3
Going green: Green leasing updates
Key changes in BOMA's 2018 Green Lease Guide
Sustainability: Cooperation makes things happen
BOMA shows how by joining forces, tenants, building owners and managers can take their sustainability efforts to the next level
Right-sizing your waste hauling services
Wanna take a load off your facilities manager? Formalize how, when, and where your people work
How to develop policies for telework, mobile work, unassigned desks and activity-based working
Staff development and training
What you need to know to bridge the gap between employee education / experience and changing job requirements
Benchmarking maintenance best practices – Part 2
more featured articles »
Upcoming Events
Aug 21 - Aug 23 : Better Buildings Summit / Energy Exchange 2018
Aug 21 - Aug 24 : National Ergonomics Conference and ErgoExpo
Aug 29 - Aug 30 : ISSA Cleaning and Hygiene Expo
Sep 5 - Sep 7 : The Experience Convention and Trade Show (cleaning, restoration)
Sep 7 - Sep 9 : IFMA's World Workplace Asia 2018 Conference and Expo