Learn the benefits of using propane tankless water heaters for many commercial buildings, in this new online course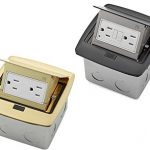 Do you have open spaces far from wall plugs? Leviton's pop-up floor receptacles offer concealed access for power needs
For real-time information sharing during a crisis, see this Microsoft Azure-powered building safety platform two Houston schools are piloting
To keep your carpet looking its best for longer, check out these industry guidelines
Get more accurate biometrics and built-in tamper protection with this new fingerprint reader from HID Global
See how ISS will integrate and professionalize facility services at 162 locations for the Danish government
Reducing the risk from an active shooter incident: ASSP report
Got a CO2-related complaint or alarm? Use this handheld IAQ meter to identify the source
How would you like to gain access to the parking garage or building entrance, elevator or your office, all through your phone?
If you need to update your HVAC system, see how professionals with ASHRAE's new HVAC Designer certification can help
Need to stop people from tailgating through doors or turnstiles? Orion's new detection system offers high accuracy, easy maintenance
more news »
Featured Articles
Workplace harassment – How to deal with the changing legal environment and the plight of those impacted
Abatement/remediation liability insurance
What kinds of insurance do your contractors and consultants need?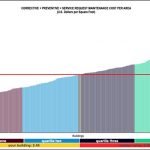 Benchmarking maintenance costs – How to select the right filters
What FMs need to know about creating performing workplaces
The United Nations Sustainable Development Goals: How do facilities managers contribute?
Operating REO and troubled properties
What the property and facility manager must do differently when responsible for managing REO properties
The next facility manager
It's become dangerous and reckless to stick with the status quo
Benchmarking janitorial costs – Using the correct filters
Sustainable, resilient facilities: Part 1, Understanding your assets
Establishing good ventilation
Airflow beyond the HVAC equipment—what you need to know for good ventilation and how to maintain it
Letting go of old paradigms: The workplace of the future
See how the roles of flexibility, modularity and system security are driving emerging workplace trends
more featured articles »
Upcoming Events
Apr 24 : IWFM Conference 2019 (facilities management)
Apr 29 - May 1 : PRSM2019 National Conference (retail FM)
May 1 - May 3 : Medical Office Buildings (MOB) + Healthcare Real Estate Conference 2019
May 1 : WORKTECH19 Los Angeles (facilities, real estate, technology)
May 7 : IFMA's Integrate 2019 FM Conference