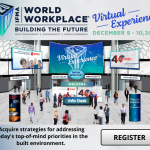 Tackle today's top FM issues at IFMA's World Workplace 2020 Virtual Experience
Will we get back to Monday to Friday, 9 to 5? CRE pros weigh in on office footprint, home office allocations, hiring remote employees, site selection
For help mitigating COVID-19 transmission, check out this company's HVAC retrofits across DC's 117 schools
Can current face recognition software accurately identify people wearing masks? Does the mask shape matter?
See how these wearable contact tracing devices are helping companies and hospitals around the world keep employees AND their data safe
Check out the security industry's Top 10 Megatrends for 2021 — what's new, and the COVID effect
Keep up with C. diff during the pandemic — this sporicide kills C. diff and 42 other pathogens via an electrostatic sprayer
For proven results against the actual SARS CoV-2 virus, check out these HVAC UV-C disinfection systems
ASHE recognizes hospitals for rethinking and reducing energy use; offers resources to improve healthcare facilities
See how this merger of national facility services companies KBS and Beck can help you maintain healthy operations, supported by technology
See how global real estate players predict COVID-19 will impact work patterns and office demand
more news »
Featured Articles
5 things to know about carpet care and the COVID-19 pandemic
Are you using the best methods and tools to keep your carpet clean?
Disinfection 101—Are you covering the basics?
Proper disinfection matches the correct protocol with the right disinfectant chemicals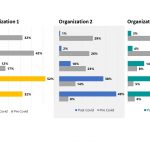 Our future workplace? ...the office, home and/or something else?
Current project data indicates that balanced solutions will rise to the top
Benchmarking security services best practices and number of security workers
How you can have COVID-19 cleaning and disinfecting, plus get a LEED credit
Workplace office amenities reimagined post-COVID-19
New roles for technology, ways of communicating and bonding, use of outdoors and conference rooms
Stormy waters, steady ship: Leadership in times of crisis
The roles to be played by the leaders as well as the teams they lead are both critical
Surface contamination—How long do viruses and bacteria remain infectious?
The myth of the working manager
How to correctly manage the challenge of being short-staffed
Sizing up workplace metrics during COVID-19 – Redefining what to measure and how to measure it
What key workplace metrics should Facility Managers be measuring in a COVID world?
Enter: Humane Brave New World
What the pandemic means to the property industry – what types of change will we need to be prepared for?
more featured articles »
Upcoming Events
Nov 23 - Nov 26 : Build2Perform 2020 (building performance) [VIRTUAL]
Nov 24 - Nov 26 : CleanExpo Moscow | PULIRE
Nov 25 - Nov 26 : Facilities Integrate (smart buildings, building services)
Nov 30 - Dec 4 : Buildings Week [VIRTUAL]
Dec 2 : AI Applications in the Pandemic and Beyond [SIA WEBINAR]