To get on the fast track for an FM job, look for a school starting this new FM certificate program through the IFMA Foundation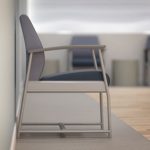 NeoCon 2019: Looking for chairs with many colors and finishes? What about heavy-duty health-care seating? Spec intros two new chairs at a low price point
NeoCon 2019: Want more privacy, adaptability and built-in-power in a bench system? Check out Inscape's additions
Find out how ASHRAE/DOE's national priorities for energy efficiency and performance could impact the building industry and you
NeoCon 2019: If you'd like furnishings for modern working, learning and healing environments from one source, see Herman Miller's expanded family of brands
NeoCon 2019: Looking for carpeting that resists stains and dirt? Check out Mohawk Group's award-winning innovations
If you need better perimeter defense, fire prevention, and predictive maintenance, Hikvision's thermal-optical security camera promises excellent image quality at half the price
NeoCon 2019: To keep up with today's evolving workplace, Teknion's award-winning modular wood blocks reconfigure quickly
NeoCon 2019: See how OFS's Best of Competition framework uses the natural beauty of wood to create welcoming spaces for privacy and collaboration
If you want to improve your in-building wireless coverage, take a look at Commscope's connectivity solutions
Best of NeoCon 2019 winners announced! OFS Obeya tops the list of this year's best commercial interiors products
more news »
Featured Articles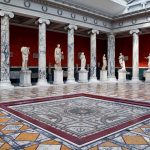 Preserving ancient artifacts
How museums use advanced technologies to protect collections, staff and visitors
The unforeseen benefit of the Fourth Industrial Revolution
The role of water in today's global economy, and why its conservation is of paramount importance.
Stopping the big bad wolf
Developing a holistic visitor security system for today's needs
Preparing for the effects of climate change
Reducing the risks associated with extreme weather events
Building the business case for green
And don't forget the soft solutions, such as client engagement and satisfaction
Will facility managers still exist in 2030?
Can we fend off the march of the robots and artificial intelligence?
Benchmarking utilities – Using best practices to improve performance
Sustainable, resilient facilities: Part 2, Analyze your facilities data
Roofing management and maintenance
See why roofing fails, how to develop a good PM program, and identify common roofing problems
How to say no to the boss
10 tips to navigate C-suite expectations while leading strategic workplace initiatives
Daycare insurance considerations for building owners
Indemnification and insurance considerations for landlords when a daycare center becomes a tenant
more featured articles »
Upcoming Events
Jun 22 - Jun 26 : ASHRAE 2019 Annual Conference
Jun 22 - Jun 25 : BOMA 2019 International Conference and Expo (building owners, managers)
Jun 24 - Jun 28 : Workplace Trends; Workplace Week 2019
Jun 25 - Jun 26 : Servparc (FM, industrial services, IT solutions)
Jun 26 - Jun 27 : FM Summit 2019