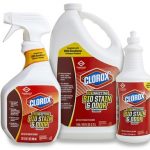 How do bio stains and odors impact visitors and occupants — see what Clorox found, and what to do about it
Want to make sure your parking garage is just as sustainable as the rest of your facilities? Learn what Canada's certified facilities are doing
Whether for build-out or operations projects, see how this workflow optimization platform can now handle your whole portfolio
How will big data impact office property management? NAIOP white paper tackles privacy issues, data management
ERP teams up with Lumenetix to offer accuracy, consistency, color control and flicker-free dimming to its lighting systems
If you're looking for flexible CAFM/IWMS software that you can get up and running quickly, check out Drawbase's expanded cloud offerings
Where does your state rank on energy efficiency? See ACEEE's 2018 Scorecard
If you're looking for a video management system that analyzes surveillance footage with your specific security challenges in mind, this update may fit the bill
For a net-zero energy approach that makes financial sense with your building portfolio, see this best practices guide
These online AMCA courses can help you understand the new metric for comparing fan energy efficiency
If you would like to integrate your smart building data and analytics into one platform, this Delos/EDGE collaboration may be for you
more news »
Featured Articles
4 ways cleaning personnel can contribute to organizational sustainability
LEAN clean, productive machine—How productivity hacks are changing cleaning routines
Insights to optimize WELL Building
What you can do for employee health and comfort in your building
The new lease standard--How to prepare for upcoming facility lease changes
Properly maintaining pumps—Which parts need maintenance and when they need it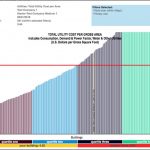 Using benchmarking to develop 2019 budgets
Managing facilities for regenerative outcomes: You have the power to make a better place, not just slow down its demise
By looking at the building as a whole, and by studying how it interacts with its occupants, one is more likely to end up with a better building with a long life
Change happens
What types of change must the facilities manager be prepared for, and what can be done about them?
Almost like magic: How to make CRE technology work for you
Secrets from the experts on finding the right tech solutions
The debate about open plan design rages on. Who's right?
Caring is cool—Tips on attracting young workers from a Gen Z-er
more featured articles »
Upcoming Events
Oct 23 - Oct 27 : ORGATEC (modern working environments)
Oct 29 : Hungarian Facility Management Conference and Exhibition (HFMC)
Oct 29 - Nov 1 : ISSA Show North America Dallas 2018
Oct 30 : WORKTECH18 San Francisco (facilities, real estate, technology)
Nov 1 - Nov 4 : LearningSCAPES 2018 (educational facilities)