Find out what these award-winning federal facilities are doing to save energy and water
Will your state adopt the stricter 2015 IECC energy code as Pennsylvania has? What does it mean for FMs?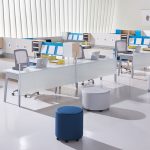 From innovative furniture and lighting to wayfinding and all sorts of technology, see the designs that won this year's IDEA Awards
See how BuildingIQ's acquisition will extend its smart building services to new construction projects
Learn what OSCRE is doing to ensure your CRE data will be compatible with as many systems as possible
This new tool can help you find out if your building's security systems are prepared for a terrorist attack
If you want to remove toxins and improve your building's IAQ naturally, check out this new plant-based air purifier
See how Xenex's UV robot will help this hospital take infection control to a new level
Learn the latest strategies and technologies for energy and water efficiency in DOE's webinar series
Did you know that most college housing fires happen in September and October? Here are tips to reduce the risk, both on and off campus
Facial recognition even at an angle or partially hidden — check out Panasonic's new security analytics integration
more news »
Featured Articles
Change happens
What types of change must the facilities manager be prepared for, and what can be done about them?
Almost like magic: How to make CRE technology work for you
Secrets from the experts on finding the right tech solutions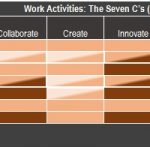 The debate about open plan design rages on. Who's right?
Caring is cool—Tips on attracting young workers from a Gen Z-er
Benchmarking security best practices – Part 4
Reduce recurring embodied energy through development of an asset management program
An asset management program can reduce the total energy required for your building—see how
Identifying and mitigating investment barriers
Where and how to find funding for facility improvements
Design for aging and dementia: A new paradigm in research-based design
A new kind of FM
See how changes in the workplace are impacting facility management
IoT restrooms are smart business
Get warnings for low supplies, automate toilet cleaning, use sensors to see if toilet stalls are in use
Occupier liability in the 21st century workspace
In what circumstances are facility managers and their companies liable for what happens in their buildings?
more featured articles »
Upcoming Events
Sep 23 - Sep 27 : ASIS's Global Security Exchange (GSX) 2018
Sep 23 - Sep 26 : EXCHANGE 2018 (healthcare environment)
Sep 23 - Sep 25 : FM EXPO: Facilities Management Solutions
Sep 24 - Sep 27 : IAMFA18 Annual Conference (museum facilities)
Sep 24 - Sep 30 : World Green Building Week 2018