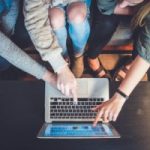 Are office workers doing their part for a clean workplace? Find out in this UK survey
If you're looking for FM services for your stadium, performing arts venue, arena or convention center, see what this AEG/SMG merger can do for you
Self-driving vehicles promise to add safety, mobility for this new $1.4 billion mixed-use development. Could your corporate, education or health-care campus benefit as well?
Beyond efficiency and costs — 15 benefits of green buildings on occupant health and performance
Validate your skills to employers with these new digital badges for IFMA credentials — at no extra cost
If you have staff doing grounds maintenance or clearing snow, help them keep safely warm in this new heated jacket
CRE execs as "experience managers" — see what CoreNet Global's in-depth study reveals about the future of corporate real estate worldwide
Need to monitor legacy HVAC equipment? These BMS modules integrate into existing systems for web-based monitoring, leak detection
Whether your city endures strong winds or earthquakes, Mitsubishi Electric's new control device slows rope sway so high-rise elevators can have less downtime
Curious about benchmarking? FMLink publisher gives 5 keys to using it successfully in this May 8 webinar
Find out how LEED v4.1 raises the bar on building performance
more news »
Featured Articles
Establishing good ventilation
Airflow beyond the HVAC equipment—what you need to know for good ventilation and how to maintain it
Letting go of old paradigms: The workplace of the future
See how the roles of flexibility, modularity and system security are driving emerging workplace trends
Are you prepared for the next recession?
What should owners and tenants do in preparing for a possible recession?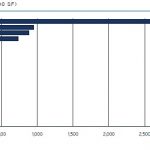 When off-site corporate coworking facilities benefit the organization
Exploring when outside networks can best support facility management strategies.
Planning for future growth
Using a school district to illustrate development of a planning model, and getting a bond referendum to pay for it
Sustainable retrofits
How LED lighting uses less power and eliminates mercury usage
Benchmarking space – Do you have too much or too little?
Sustainability for tenant improvement projects
FMs, Want to enhance your post occupancy user experience? Engage in new office renovations as Project Champions early-on!
Facilities Managers can improve their post occupancy operational efficiencies by being involved in design/planning meetings from inception through implementation.
Portfolio benchmarking – Example: Utilities
Reasons to benchmark, excuses not to benchmark, and how to get started benchmarking
Sustainable facilities, resilience, and the Internet of Things
How to integrate today's trends into an organizational strategy to result in a better workplace
more featured articles »
Upcoming Events
Feb 20 - Feb 22 : JFMA's Facility Management Forum 2019
Feb 25 - Feb 26 : TechSec Solutions 2019
Mar 5 : ASIS International Tokyo Conference; Security Show Japan 2019
Mar 5 - Mar 6 : Facilities Management Ireland (FM Ireland) Conference and Exhibition 2019
Mar 5 - Mar 7 : Futurebuild 2019