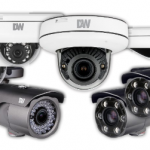 If you need lots of local storage in an all-in-one surveillance solution, this one now offers up to 250GB
Find out which self-driving disinfection robots China, Italy and the US are using to combat the coronavirus in their hospitals
See what companies say about whether visitor management systems improve safety and compliance, as well as enhance your company's image
After a record-breaking year for the solar industry, how will COVID-19 affect your project?
See how this 3D surveillance technology can boost your situational awareness — without staring at a wall of screens
Find out how the security industry is working together to offer resources to deal with COVID-19
Worried about your facility while everyone is working from home? This company provides closed/dark property oversight and maintenance
If you need to keep on top of potential trouble in your facility (chemicals, vaping/smoking, gunshots, etc.), check out this new technology
Guidance for cleaning and restoration professionals dealing with COVID-19 mitigation, from RIA, IICRC and NADCA
If you need IoT sensors to measure occupancy, IAQ, restroom feedback and more, Microshare's scalable solutions are now available worldwide
With current high demand for toilet paper, wipes, soap and hand sanitizer, how is supply holding up? GP PRO gives an update
more news »
Featured Articles
Organizational communication
Analysis of various forms of communication, both formal and informal
Flooring and superbugs
Contaminated flooring is a more critical issue than some might think, especially in healthcare facilities
Smart carpet care
Careful inspections, the best method and best product choices lead to superior cleaning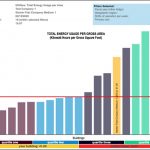 Benchmarking energy use best practices – Part 2
Identifying the best practices that will have the most impact on your facility
Do you need to respond to workplace changes more quickly? See how becoming "agile" can help you
Performance contracting and energy service companies
Sound masking for open office environments
Benchmarking energy use best practices – Part 1
Maintaining your assets over 50: The legacy of lead-based paints and the evolution of sustainable coatings
Smart offices create smart businesses
What benefits do smart offices bring to the business world? Productivity?
Data integration: Building a digital ecosystem for FM success
more featured articles »
Upcoming Events
Apr 14 - Apr 16 : IFMA Facility Fusion Conference and Expo 2020 [*CANCELED. VIRTUAL EVENT April 15. Next dates: April 20-22, 2021*]
Apr 15 : IFMA Global Virtual Event [*VIRTUAL*]
Apr 20 - Apr 22 : Connex2020 (multi-site FM) [*CANCELED*]
Apr 21 - Apr 23 : Total Facilities (TFX 2020) (high-performing environments) [*POSTPONED to 10/27/20*]
Apr 25 - Apr 28 : Environments for Aging Expo and Conference [*CANCELED for 2020*]