Find out how these organizations met their energy and water goals; DOE announces waste reduction pilot
If you'd benefit from advanced workplace analytics, IWMS/CAFM leader FM:Systems' acquisition of Rifiniti should help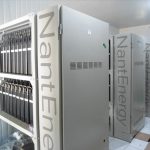 Need help combatting rising energy costs and grid outages? See why companies are turning to these smart energy storage systems
How can you move your small to medium-sized office building to "zero energy"? This industry guide provides a pathway
LG's smart lighting control system offers FMs on-the-go monitoring and control, with simple setup
From disaster recovery and restoration to integrated facility services, see how ISS is creating high-functioning environments for two European organizations' facilities across 9 countries
Think your rent is high? Compare these prime office occupancy costs around the world, still topped by Hong Kong and London
Don't let critical maintenance activities get lost in the shuffle — this software can help multiple-building campuses keep on track
Find out how this data center cooling technology can reduce expenses and even shrink your footprint — without the risk of IT meltdown
What percent of the time do employees wish to work remotely? And how can your office layout help them be more productive?
For inspecting a clogged drain, RIDGID's data-enabled camera gives a clear image far down the pipe
more news »
Featured Articles
Solar energy
What the FM needs to know about the various types of solar energy and when to use which one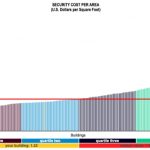 Benchmarking security – Using best practices to improve performance
Benchmarking laundry
Using benchmarks to improve laundry operations and costs
The AACEM/ISSA autonomous cleaning survey
Adoption and perception of the emerging robotics industry for cleaning
The evolution of robotics
Floor cleaning equipment is moving from rare to mainstream
Preserving ancient artifacts
How museums use advanced technologies to protect collections, staff and visitors
The unforeseen benefit of the Fourth Industrial Revolution
The role of water in today's global economy, and why its conservation is of paramount importance.
Stopping the big bad wolf
Developing a holistic visitor security system for today's needs
Preparing for the effects of climate change
Reducing the risks associated with extreme weather events
Building the business case for green
And don't forget the soft solutions, such as client engagement and satisfaction
Will facility managers still exist in 2030?
Can we fend off the march of the robots and artificial intelligence?
more featured articles »
Upcoming Events
Jul 14 - Jul 17 : ASHE Annual Conference and Technical Exhibition (healthcare FM/engineering)
Jul 14 - Jul 16 : SCUP Seattle 2019 Conference (higher education planning)
Jul 15 - Jul 17 : APPA 2019: Annual Conference and Exhibition (educational facilities)
Jul 16 - Jul 17 : SAFMA Annual Conference and Exhibition 2019 (facilities management)
Jul 30 - Aug 2 : CFTA'19 (campus FM technology)