by Steven Early — Originally published in the May/June 2017 issue of FMJ
Facility management is a field that demands various skillsets — from problem-solving approaches to an eagerness to sensitively serve sophisticated and constantly changing sets of stakeholders with relative grace under pressure — and is an essential catalyst in the sustained growth of nearly every organization around the globe. Facility managers forever seek opportunity in the elusive endeavor of providing value-added services and improved infrastructure in client facilities that maintain or further competitive advantage.
Globalization, while beneficial in many ways, also presents business environments increasingly challenged by competition — facilities vying for the highest occupancy utilization and stakeholder satisfaction. FMs, under the pressure of increasing global competition, innovate to stay competitive, and this advancement requires FMs to constantly seek opportunities wherever possible. To be successful, it is imperative this search be conducted with an open, creative mind coupled with stalwart determination to create built environs that support the people all FMs serve.
The landmark Volkswagen diesel cheating settlement in the United States offers facility managers an important case study for providing opportunities to add electric vehicle (EV) charging stations to facilities via alternative funding mechanisms. Per the U.S. Virginia Department of Environmental Quality (DEQ), "The Environmental Mitigation Trust established as part of the settlement will be administered by DEQ via a state mitigation plan."1
Volkswagen, a global automaker based in Germany, has a large presence in the automotive markets in Europe and elsewhere. European law differs greatly from the U.S. with respect to consumer protection, and as such it is unclear how VW's break from the public trust will play out in other parts of the world. There is a growing number of lawsuits cropping up all over Europe.
The U.S. settlement, while not directly applicable in other countries, still offers an interesting case study to frame opportunities for FMs applying unconventional thinking to improve their client facilities.
From Wrongdoing to Opportunity
FMs spend a lot of time mitigating risk on behalf of their clients and continually search for ways to turn threat into opportunity with respect to operations and maintenance; this is a critical aspect of an FM's duties.
Opportunities like those presented by the VW settlement offer an important chance for facility managers to lead. FMs have an obligation to their client organizations to identify opportunities and provide feedback on the most beneficial course of action, and possibly execution of that action as well.
Court-ordered remunerations can fuel industry innovation, and this momentous legal settlement centered on the admittedly corporate wrongdoing of VW — one of the world's largest automakers — may yield a similar result.
Peltz and Masunga of the Los Angeles Times report that "…a federal judge formally approved a US$14.7 billion settlement of the automaker's emissions cheating case… Volkswagen must also provide nearly US$5 billion to support environmental programs, reduce emissions and promote zero-emissions vehicles."2 The VW settlement offers a chance for facility managers and building owners to add to the electrical vehicle charging infrastructure in the form of EV charging stations. Per the Center for Climate Change and Energy Solutions, "funds from the mitigation trust may be used to upgrade aging diesel- powered vehicles, including repowering or replacing certain school, shuttle, and transit buses and freight trucks with newer, cleaner diesel engines or alternative fuels including natural gas or electrification."3
Many localities around the globe are implementing policies that require new construction plans to include EV charging in some form, but it is unclear how various sustainability initiatives may shift given the phantasmagoric climate change and energy policy philosophies of world and local leaders. FMs, saddled with the daunting task of supporting the real estate ambitions of client organizations, struggle to define when or if to pursue such opportunities due to the shifts in policy, technology, economic trends and multi-generational preferences of myriad occupants.
Jennie Morton, author for Buildings magazine, writes: "It's not often facilities management has cause to align itself with the automotive industry. With growing consumer acceptance of electric vehicles, the time is ripe for building owners to decide if they want to take the wheel and install an EV charging station."4
While this might sound interesting, FMs may still ask whether such an alignment between FM and the automotive industry is desirable. In 2017, facility managers still face many of the same conundrums as five years ago with respect to the development and implementation of sustainable technologies such as green roofs, solar panels and EV charging stations.
EV: Next Step or Non-Starter?
Whether managing facilities for a small nonprofit organization with a single campus and minimal budget or a much larger portfolio, all FMs seek to develop meaningful, value-added sustainability initiatives. EV charging stations are an example of evolving technology that's broadening the potential sustainability initiatives available to facility managers.
Those managing existing buildings might find implementation or expansion of EV charging a daunting challenge. Including these initiatives in new construction and facility site plans might seem more intuitive, but   each has its own challenges and advantages. Many question whether to support the adoption of EV charging along with the associated risks, costs and maintenance given that the trend may short out like an improperly grounded circuit rather than develop broadly enough to justify the investment.
Kay Sargent, director of workplace and thought leadership for HOK, offered some thoughts on the question of why EV charging is important in facilities now but may be less so in the future: "The congestion in the inner cities and need to improve air quality, coupled with driverless vehicles, will reduce the need for parking lots downtown and free people from the need to own individual cars in the future. But for now, people need to find smarter ways to achieve a more sustainable world."5
Sargent, a self-described workplace strategist and 32-year veteran of the facility management field, suggests that we, "embrace the technology that is out there. Work smarter, not harder, and focus on why you even have a building in the first place — to serve people."
Stormy Friday, president of The Friday Group, a 27-year- old FM consulting firm, added an example of  why EV charging in facilities is important: "Had a recent experience with someone who owns a Tesla. He was traveling from Boston to Florida and had to plan his trip around charging stations, which took him more than 300 miles out of his way. He commented that when he had business appointments, he's always looking for buildings with charging stations. If this is the wave of the future, then FM needs to be on the cutting edge and start including EV charging stations in their FM plans."6
Friday goes on to offer some advice on how best to use limited time successfully to find value-adding opportunities: "Be smart about your resources. Utilize the best talent you can find in your FM organization; network constantly with individuals who have best-in-class facilities; read trade journals and online materials; attend conferences."6
The EV cost proposition is somewhat difficult to nail down, as many aspects of associated costs vary greatly by market, geography and specific application. The cost variance and lack of harder investment gains nullify, to some degree, the typical utility of evaluating the return on an EV charging investment. Jennie Morton recommends "looking to soft returns to justify the expenditure,"4 and this may leave some more risk-averse facility managers reluctant to dip their toes in the electrically charged waters of EV charging implementation.
As EV technology develops, it's logical to expect cultivation of the means for measuring harder returns related to EV charging stations in facilities. This, in turn, will enable standardized use of metrics to offer clearer business cases going forward; whether these cases will be in support of or against EV remains undetermined as the efficacy of this technology is tested over time.
The vitriol surrounding climate change creates an area of uncertainty as to how changing energy and climate change policies will affect long-term economic and business development in the energy sector. This uncertainty represents a potential disruptive force on sustainability initiatives going forward, and is unlikely to change soon.
Is EV right for my client or facility?
Exploring the EV question is complex — as are most questions regarding workplace and facility design; however, it's easier to comprehend a complicated issue by asking the right questions. Some of the larger considerations relating to EV charging and infrastructure projects include:
Zoning requirements
Includes laws regarding persons with disabilities and accessibility needs or considerations.
Community or design guidelines
Many localities are implementing design guidelines that specify how designers and architects are to properly account for parking spaces including EV charging stations.
Existing use permits
Some projects (particularly those in existing buildings) may require application for changes to existing-use permits for proper zoning use of parking spaces in both residential and commercial/public areas. Depending on the region and space in question, this might be a complex and potentially prohibitively expensive plan.
Electrical source/metering
Parking signage requirements
Permit and inspection fees
Much of this information should be readily available through local code enforcement or planning departments. Additionally, local or regional business associations such as a chamber of commerce may also have resources designed to help navigate compliance requirements. Compiling all this information early on will help you in developing a feasibility study to inform the decision for or against moving forward on EV charging or other initiative.
Opportunity for FMs
FMs must seek ways to mitigate the internal risks presented by the complexity of EV charging. Options for this sort of risk mitigation are in development in many places around the world. Examining potential opportunities offered by the VW settlement allows FMs to challenge previous limitations on planning for new or expanded EV charging within their facilities.
The VW settlement in the U.S. has opened the international behemoth to further investigation and suit in other countries. Per Jack Ewing, reporter for The Irish Times, "there are 8.5 million tainted diesels in Europe, compared with about 500,000 in the U.S. that are covered by the settlement."7 Consumer protections in other countries differ from those of the U.S., but it is reasonable to assume that similar settlements will begin cropping up around the globe, potentially offering similar opportunities for facility managers.
Whether you are considering adopting EV charging stations or a green roof or walls, it's paramount in the rapidly shifting world of FM to embody what Kay Sargent referred to in The Facility Management Innovator, a weekly podcast hosted by Mike Petrusky of Kayrell Connections, as "…the art of design and the science of place."8 FMs should reach out to community organizations as well as potential industry partners, and preemptively build these projects into capital budget plans so that as early adopters they can drive continued competitive advantage while also driving innovation through competition.
Look for Opportunity and Challenge Your Limits
Facility management touches every industry. The technology of the built environment continues to evolve at a breakneck pace, and facility managers must keep up.
According to Kay Sargent, "Facility managers need to morph into community managers who focus less on managing facilities and more on creating communities and places people want to come to."5 The IoT, green roofs, better solar panels and EV charging stations are all continually adding to the multifarious world we live in, and with a collaborated effort facility managers can use technology as a springboard to drive facilities and those they support to new and greater heights.
When asked if FMs need to constantly look for opportunities to improve their facilities, Stormy Friday advises that, "this is the role of an FM executive. Coupled with the improvements must be a value-adding plan that justifies why a facility improvement is necessary. Recommendations need to be fact-based and have a sound marketing strategy to 'sell' the concept."6 Challenge your limits; the people your facilities serve may thank you.
Whether clients will gleefully embrace the plethora of developing transportation technologies, every facility manager owes it to clients and stakeholders to maximize on opportunities that may add value, and increase space utilization as well as occupant satisfaction.
Including the EV charging station feasibility study in a facility or portfolio grants stakeholders an opportunity to market the idea along with other sustainability initiatives, helping foster a perception of forward thinking to clients and the community at large. Building better brand perception in this way adds soft value in the form of brand cachet, the benefits of which are undeniable but hard to quantify.
There is growing data that shows customers are loyal to companies who exhibit a perceived growing interest in sustainable practices, and loyal customers go a long way toward ensuring a robust bottom line. Final advice: Seek every opportunity, challenge your limits and those of your facilities, and exude and exemplify integrity in the services you provide every day. – FMJ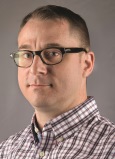 Steven Early, CFM, FMP, is a professional member of the Capital Chapter of IFMA. For more than eight years he has advocated for hospice and palliative care as operations specialist at the National Hospice and Palliative Care Organization located in Alexandria, Virginia, USA.
He holds an undergraduate degree in English with a minor in Business Supply Chain Management from the University of Maryland University College as well as an Associates of Applied Science in Automotive Technology from Northern Virginia Community College. Connect with Early on LinkedIn at www.linkedin.com/in/steven-early-202b4143 or on Twitter @Steven_C_Early.