As the commercial real estate sector begins to stabilize and recover, prudent property managers are taking an increasingly holistic review of their building security initiatives to ensure optimal efficiency, effectiveness and value of their programs. As vice president of commercial real estate for AlliedBarton Security Services, I encourage property managers to objectively review their security programs and analyze where integrated solutions may help reduce costs. There are several steps that can help simplify the planning process and result in a successful strategy. They include: partnering with industry experts, customizing the plan, leveraging technology and personnel, and taking a comprehensive approach.
Include Experts in Your Planning
It is critical to involve your security services provider in any security assessment. As your security expert, your provider should have in-depth knowledge of both your site and security risks and can offer a unique perspective, while also providing insight into best practices. Additionally, your security provider should play an integrated role in helping develop solutions based on an assessment. Whether those solutions involve technology, personnel, site changes or policy development, the security team can determine how all of those elements should work together for the best and most comprehensive solution.
A security review that includes a vulnerability and threat assessment should be conducted for both the interior and exterior of the property to identify current and potential security concerns. The assessment should provide an evaluation based on the crime rate in the community, the potential of violent behavior among employees and visitors, and the attractiveness of the facility for potential criminal activity.
Are building managers and tenants conducting criminal background checks and reference checks on contractors? Is there an established procedure for tracking office keys and access cards for staff members? Are all vendors and visitors being adequately screened, and is their identity being verified? Upon completion of a threat assessment, property managers will determine the processes, procedures and equipment needed to protect employees, visitors and building assets. The challenge is to achieve effective security while preserving a welcoming facility.
Tailor the Solution
When deciding upon security technology, or other services and policies to augment a physical security program, it is important to tailor the solution for each situation. Every commercial real estate building has different needs and goals. Just as the security personnel should be assigned to meet each location's specific needs, additional product and service options should be given that same individualized consideration. Many security personnel providers have strategic partnerships with a wide range of auxiliary service providers to create customized solutions for every building.
Leverage Technology and Train Personnel
As a result of a security assessment, your security team may suggest an additional customer service element, a security awareness program, a change in visitor policies, an ID card system or additional security technology. There are many software solutions to choose from if a technology solution is warranted, but these solutions can only work successfully if the security officers and their managers are involved in the specification and integration and are appropriately trained.
A one-time investment in technology integration through closed-circuit TV and remote monitoring, for example, can consolidate principal property initiatives, which ultimately reduce operating costs. However, security personnel need to be able to handle the challenges of security integration technology. Ensuring that security officers receive the appropriate training to navigate security technology is crucial to the success of any program. When investing in technology infrastructure, remember that investing equally in training for the security officers who will be operating is just, if not more, important. According to recent customer surveys and industry trend reports, employee training, testing and practical hands-on drills are most critical to a building management program's success. Written guides and manuals have little meaning unless they are accompanied by intensive training.
Proper training helps ensure that technology is part of the larger security strategy and is a worthwhile investment. Additionally, proper training and use helps enhance the experience for the building's tenants and visitors, while also ensuring they receive a level of service.
One technology solution we have been successfully employing in a number of properties involves virtual security operations centers. These virtual solutions go beyond checkpoints and devices, but rather offer a suite of modules designed to manage officer presence, activity tracking and incident reporting. These systems also allow security professionals to efficiently track response and capture data from front-line staff.
Take a 360-Degree Approach
It is important to take a balanced and comprehensive approach when reviewing the benefits of additional security products and services in conjunction with a physical security program. A well-executed and effective security program must be comprehensive and all elements should be integrated for a seamless effort. The physical security team can be considered the anchor as their interaction in and implementation of all other elements of a security program is essential. A complete security solution must be an inclusive and holistic building solution. An investment in current and comprehensive security solutions, supported by well-trained security officers, is the most effective and cost efficient form of commercial liability insurance and protection against crime.
About the Author: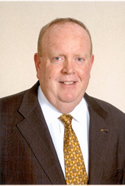 J. Michael Coleman is vice president of Marketing Commercial Real Estate for AlliedBarton Security Services, www.alliedbarton.com in Philadelphia. He also serves as Chair of the Building Owners and Managers Association (BOMA) International's National Associate Member Committee and a member of the Preparedness SIG. He has more than 29 years experience in the security service industry. Established in 1957, AlliedBarton Security Services is the industry's premier provider of highly trained security personnel to many industries including commercial real estate, higher education, healthcare, residential communities, chemical/petrochemical, government, manufacturing and distribution, financial institutions, and shopping centers. H can be reached at: mike.coleman@alliedbarton.com