by Kent Brown — Originally published in the July/August 2017 issue of FMJ
Security guards can provide a favorable first impression to customers and visitors, and a guard is often the first person a client or employee interacts with upon arrival at a site. Also, guards are the initial line of defense in protecting people, property and products. In that role, they provide an important sense of security to employees and safeguard businesses.
However, unprofessional and poorly performing guards can create an image of carelessness that reflects negatively on an organization. Ineffective guards are unlikely to be adequate deterrents to security incidents or to respond effectively in an emergency. Guards can also become an expensive resource if their utility is not maximized.
Fortunately, minimizing opportunities for poor performance, non-delivery of service and overcharging is achievable. A small investment of time in targeted oversight and a demonstration of interest are usually all that's required to ensure a top-performing guard force, regardless of whether the guards are contractually provided by an outside company or members of an in-house proprietary guard force.
Guard Program Successes and Failures
In addition to enhancing an organization's image and protecting property and assets, dedicated and motivated security guards save lives. Survivors of the November 2015 terrorist attack on the Bataclan Theater in Paris, France, credit a security guard with saving hundreds of people.1 The attack killed 90, but while the gunmen were shooting, the guard remained in the building and directed concert-goers to exits and safety. One survivor said, "He could have run. Everyone was running for their lives. But he didn't. He took care of us."2
Unfortunately, not all guards fit that heroic profile. Two guards working with the Los Angeles Dodgers professional baseball team were charged in January 2017 with stealing team property and reselling it on the internet.3 The two men are accused of using masks, gloves and headlamps to enter a locked equipment room to steal uniforms, equipment and memorabilia between January 2013 and February 2016. To catch the thieves, the team had to install cameras to monitor the storage room.4
The Nature of the Industry Creates Vulnerabilities
Global demand for private contract security services was valued at approximately US$244 billion in 2016, according to market research firm the Freedonia Group, and guard services accounted for more than half of revenues.5
The guarding business is prevalent in virtually every country and is often a major domestic industry, commonly having multinational, national and local providers. The consulting firm Robert H. Perry, which specializes in shepherding company acquisitions in the security industry, estimates that outsourced and in-house guard market revenue in the United States amounts to US$43 billion annually.6 The U.S. Bureau of Labor Statistics estimates that more than 1 million guards are employed in the U.S.7
The worldwide guard business is competitive and work-intensive. Wages paid to guards are generally low and the rate of employee turnover is frequently high. Consequently, guard companies may have difficulty attracting and retaining qualified personnel, resulting in companies assigning guards who lack the requisite training and may not be sufficiently vetted. These are significant vulnerabilities. Untrained guards are unlikely to perform their duties fully. Guards who have not been thoroughly screened may pose security threats of the type demonstrated by those charged with stealing from the Los Angeles Dodgers.
Manpower shortages may also result in guard posts not being staffed in compliance with a contract. A recent audit (undertaken by the authors) of a large-scale guard program at a major health services organization revealed that the contract guard company was not delivering relief coverage for guards on break. Standard practice in the guard industry is to provide shift relief for guards on authorized meal and break periods so that all assigned posts are always staffed according to contract.
Instead, in this case, breaks were covered by onsite supervisory guards or guards assigned to other posts deemed "less critical" — or less visible to the customer if left vacant. This resulted in non-delivery of service for approximately one billed hour out of every eight, but the guard provider invoiced the customer as if each post was always covered. It was a large program and the charges for service "not delivered" amounted to more than US$400,000 per year. This fraudulent practice went on for nearly five years before it was discovered.
How to Optimize Service
Receiving maximum benefit from a guard program requires effort, but the rewards of presenting a professional image and safeguarding your business or organization are worth it.
The following are industry-recognized steps you can take to optimize guard force effectiveness:
Ask the guard company to show documentation verifying that guards are licensed for security work and have been properly vetted.
Ensure that the guard company performs criminal record and employment checks on all guards assigned to a contract, even if doing so is not mandated by the government entity that issues guard licenses. Checks should include police records based on the applicant's name and fingerprints, sexual offender databases, previous employment verifications and applicant-supplied references.
Ask to see training records of guards assigned to facilities and audit training sessions if possible. Make sure that industry-and company-specific training and instruction is provided.
Ensure that written instructions detailing guard responsibilities (general and post orders) exist, are accessible and that the guards know their contents. This includes confirming that guards understand and are able to execute emergency procedures and protocols.
Guard supervisors should schedule and conduct drills to practice both routine and emergency-response protocols. Key staff members should observe or participate in the drills. Their presence will reinforce to the guards that their contributions are important.
Routinely check to see that all guard posts are fully staffed by approved guards. Immediately bring to the attention of the guard company any staffing shortfalls or anomalies and verify that they have been corrected. Check to see that subsequent billings accurately reflect staffing shortfalls.
Demonstrate that the guard program has the support of senior management. In some regions of the world, security guards may come from segments of society that are traditionally hesitant to address employees and visitors who they see as senior to them. This may be especially true if the employees are not complying with company policies. Consider having management issue written communications and make announcements in meetings that make clear security guards are an important component of the company and that they are executing policy with the authority of top leadership.
Interact regularly with guards, including sometimes in the absence of guard supervisors or company management, to learn about concerns they have in carrying out their duties.
Beware of Low Bids
Be wary of vendors who offer bottom-level bids. Profit margins in the guarding industry tend to be small, and low-bidders may be more inclined to improve profitability by cutting corners in guard quality (low guard pay), vetting and training. This commonly results in poor performance and higher potential for "phantom" billings. Accepting a competitive but fair bid can help mitigate these types of problems.
The following are three proven recommendations for dealing with contract guard service providers:
It is prudent to have an explicit understanding with the guard company that guards assigned to a contract will receive industry-appropriate wages and benefits. This requirement almost always reduces guard turnover and improves motivation, which are vital to receiving optimized service.
Include "deduct" provisions in a contract for poor performance or contract non-compliance.
Seek assistance in reviewing contract documents and/or drafting requests for proposals (RFPs) if the requisite subject matter expertise is lacking in-house.
Oversight and Engagement Are Worth It
A well-run guard program can contribute greatly to an organization's reputation, productivity and success. Effective guards can identify developing situations and intervene before they become emergencies. A modest amount of time spent demonstrating to guards their importance can produce impressive organizational ambassadors who also safeguard assets and personnel.
There is no magic to attaining excellence, but to enhance the likelihood of optimal performance by a guard force requires effort, attention and engagement.
References
1) www.bbc.com/news/world-europe-34827497
2) www.npr.org/sections/parallels/2016/02/05/465551737/in-france-aquiet-hero-belatedly-comes-to-light
3) losangeles.cbslocal.com/2017/01/19/former-dodgers-security-guards-arraigned-for-stealing-selling-team-merchandise/
4) www.latimes.com/local/california/la-me-0325-dodger-stadium-thefts-20160325-story.html
5) www.freedoniagroup.com/industry-study/world-security-services-2978.htm
6) www.roberthperry.com/2015-US-Contract-Security-Industry-White-Paper120715093653.cfm
7) www.bls.gov/oes/current/oes339032.htm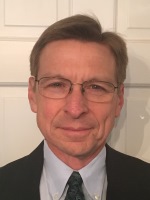 Kent Brown is a director with Clearpath Global, a risk mitigation, business facilitation and market intelligence consultancy. For more than 30 years, Brown has created and managed security programs in business and government sectors. This has included overseeing guards charged with the protection of corporate personnel, facilities and high-value proprietary assets in the telecommunications, health and high-technology industries.