by Steve Skurnac — Periods of economic uncertainty force businesses to find ways to reduce operating costs. According to the U.S. Department of Energy, on average, 8 percent of the energy used in the typical office building powers desktops, laptops, printers and other electronics. One of the easiest ways for a company to generate concrete cost savings is to replace obsolete and broken equipment with energy-efficient hardware. But businesses eager to capitalize on the bottom-line benefits of a company-wide technology tune-up also need to have a comprehensive plan for dealing with those end-of-life electronics.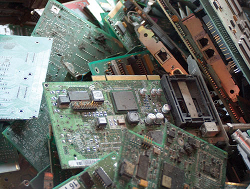 The regulatory landscape
The primary goal of any plan meant to manage retired technology should be to keep those electronics out of landfills. Several toxic substances—lead, nickel, cadmium and mercury—are responsible for the functionality of these complex devices, but they could pose risks to human health and the environment if not handled safely. In fact, lead-containing cathode ray tube (CRT) monitors are classified as hazardous waste under both state and federal laws and require special handling.
In Europe, the Waste Electrical and Electronic Equipment Directive (WEEE) sets standards and targets for the collection and recycling of electronic devices. Canada has three harmonized, industry-led, regulated compliance programs—Atlantic Canada Electronic Stewardship (ACES), Electronic Stewardship Association of British Columbia (ESABC) and Saskatchewan Waste Electronic Equipment Program (SWEEP)—to manage obsolete electronics. While there is no federal mandate in the United States to recycle electronics, in the last eight years, 25 states have passed e-waste legislation establishing electronics recovery programs. For a company to successfully navigate this complex maze of state, federal and international regulations call for considerable expertise and resources.
Even without a consensus on a national approach to electronics recycling, companies are forging ahead with their own programs. A recent International Data Corporation's report on the electronics recycling industry revealed that just over 74 percent of the 3.5 million tons of electronics recycled in the United States last year originated from business and commercial enterprises. These organizations recognize responsible management of their electronics represents an opportunity to minimize their impact on the environment, conserve valuable resources and save money.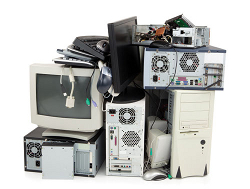 Return on investment
Your organization may decide to replace its electronics to curtail operating costs and energy use; however, that equipment still could have real value. A complete electronics recycling strategy includes methods that maximize the financial return associated with the life cycle of those retired assets. At this stage, there are three opportunities to capitalize on the remaining value of excess equipment depending on its age, functionality and appearance:
Whole unit refurbishment and reuse;
Component refurbishment and reuse; and
Recycling.
Remarketable equipment is cleaned, tested and upgraded as necessary before being sold. For those end-of-life electronics that truly have reached the end of the road, they can be recycled and valuable materials, such as aluminum, copper, steel and gold, can be recovered for use in manufacturing new products. Decreasing the need to extract fewer of these raw materials from the earth cuts down on greenhouse gas emissions, reduces pollution and saves energy.
If your company's assets will be resold, be aware that aluminum, copper and gold are not the only valuable commodities residing in your unwanted machines, so is the data. A study conducted by Kessler International, a firm specializing in computer forensics, discovered that more than 40 percent of the hard drives listed for sale on eBay still contained confidential information thought to have been erased. This exposed data—found not just on computer and server hard drives, but across a wide range of devices, including printers, copiers, scanners and fax machines—can lead to compromised corporate and customer records, identify theft and regulatory noncompliance.
A data security breach resulting from a mishandled hard drive has the potential to wipe out any operational savings a company might realize by upgrading its technology. The average U.S. breach cost companies US$214 per compromised record, resulting in an average total cost of US$7.2 million per incident, according to the Ponemon Institute, a privacy think tank. Contributing to the tab are notification and legal defense expenses, lost revenue from customer defections and the immeasurable cost of restoring a blemished reputation.
Not surprisingly, there are privacy regulations in effect throughout the world, which require businesses to protect personal identifiable information in all its forms, including electronic data, or be subject to fines up to US$100,000 per violation. In the United States alone, there are a number of privacy regulations, including the Health Insurance Portability and Accountability Act (HIPAA), Fair and Accurate Credit Transactions Act (FACTA), Identity Theft and Assumption Deterrence Act (ITADA) and Gramm-Leach-Bliley Act (GLBA).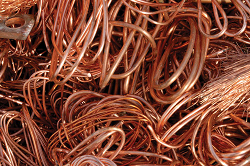 Good questions, good decisions
Some organizations will choose to manage the disposal of their equipment internally. Others will decide the administrative costs and the risk of potential liability and fines associated with in-house disposal are too great and seek the services of an IT asset disposition vendor. An International Association of IT Asset Managers survey conducted in 2011 found that 69 percent of responding companies outsource their IT asset disposal programs. If a company opts to hire a vendor to remarket or recycle its end-of-life electronics, it is essential to ask the right questions to aid in the selection of a reliable and reputable electronics recycler.
Here are important questions to ask when navigating the selection process: Does the recycler "own the life cycle" or rely on subcontractors? A recycler offering a complete range of remarketing and recycling services internally will eliminate reliance on subcontractors to process your redundant electronics. Selecting a recycler that provides an unbroken chain of custody from collection to destruction of your equipment improves accountability, increases security and streamlines reporting.
Can the recycler ensure data security? Look for a recycler that offers NIST-compliant data destruction and validation of that destruction, especially if IT assets will be resold. Depending on your company's requirements, you may want to locate a recycler that can provide on-site degaussing and hard drive destruction, hard drive shredding, witnessed destruction, and certificates of data and physical destruction.
Does the recycler have the technical know-how to process a wide range of electronic devices? Laptops, desktops and printers may be the most common electronics recycled, but your company may have unique equipment—CRT monitors, data center assets or scientific instruments—that require special handling. If this is the case, make sure the recycler accepts these items.
Can the recycler offer services tailored to your company's needs? Look for a recycler that can develop a customized recycling plan and offers the additional services you may require, such as collection and transportation support; product inventory, including serial number capture; product tracking and product refurbishment and reuse.
Is the recycler certified? A certified recycler is committed to not only operating in accordance with recycling industry best practices that govern environmental, health, and safety management systems (R2, e-Stewards, ISO 14001, OHSAS 18001), but also is implementing the latest standards that regulate information destruction (NAID) and the secure handling, warehousing and transportation of equipment (TAPA).
Does the recycler have the financial heft to protect customers from potential liability? A good indicator of a recycler's ability to do this is evidence of general and excess liability insurance as well as pollution liability and cyber security insurance. An insured recycler is able to protect customers from and manage the potential financial risks associated with recycling electronics.
Where does the recycler do business? A recycler operating a network of strategically located facilities will be able to process and recycle your company's obsolete electronics no matter where your company does business. This will also minimize freight costs, reduce greenhouse gas emissions and simplify logistics.
With whom does the recycler do business? Who a recycler does business with is just as important as how they do business. Request the names and locations of a recycler's downstream partners. Determine whether the recycler conducts audits to ensure these vendors process and handle materials, such as shredded and separated plastic, aluminum and glass, in an environmentally responsible manner.
Does the recycler allow tours? Even if a potential recycler meets all the above criteria, conduct a site visit to see the facility size, examine the recycling equipment and evaluate the physical security measures in place. Determine if employees are background screened and drug tested. Request a list of current customers and contact them.
When done right, a solid e-waste strategy demonstrates a company's commitment to sustainability through responsible resource management and presents an opportunity to become a better environmental steward. That is why it is important for a company to reach an informed decision about the way it disposes of retired electronics and to locate a recycler that not only provides a complete suite of services and expertise, but offers guidance about electronics recycling, asset remarketing, domestic and international data security laws and e-waste disposal regulations. FMJ
Steve Skurnac is the president of Sims Recycling Solutions (SRS), the global leader in electronics reuse and recycling. He oversees 14 electronics recycling facilities across North America, which process more than 250 million pounds of electronic waste every year. For additional information, call +1-888-234-9967 or visit us.simsrecycling.com.