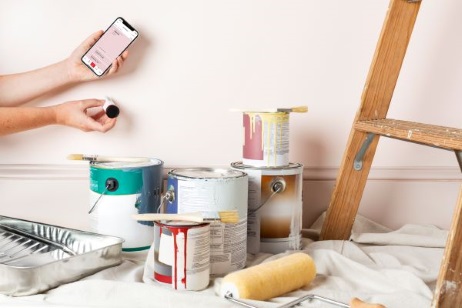 Facilities Management covers a broad range of disciplines and responsibilities, defined by the International Organization for Standardization as the "organizational function which integrates people, place and process within the built environment with the purpose of improving the quality of life of people and the productivity of the core business." Functionality, productivity – these are fundamental elements of a positive quality of life – and they happen to be the very efficiencies that the Datacolor ColorReader brings to the job.
A Look at Painting Maintenance at Oregon Health & Science University
We spoke with William Dunn, Facilities Project Coordinator for Oregon Health & Science University, about how he uses ColorReader to make his job more efficient, productive and easier.
Oregon Health & Science University (OHSU) is a public university in Oregon that includes a main campus, including two hospitals, in Portland, Oregon. The institution was founded in 1887 as the University of Oregon Medical Department and later became the University of Oregon Medical School.
Managing this facility is an impressive feat. In total, OHSU occupies more than 8 million square feet on about 400 acres, with three major campuses: The Marquam Hill Campus which includes 36 major buildings, including OHSU Hospital, Kohler Pavilion and Doernbecher Children's Hospital; The South Waterfront Campus, which include both medical and dental facilities and student and resident housing, in addition to The Center for Health & Healing – the nation's first large medical facility to earn LEED platinum certification for its environmentally sustainable design and operations; And finally, on the West Campus, are OHSU's Oregon National Primate Research Center and The Vaccine and Gene Therapy Institute.
Simplifying Paint Color Evaluation with ColorReader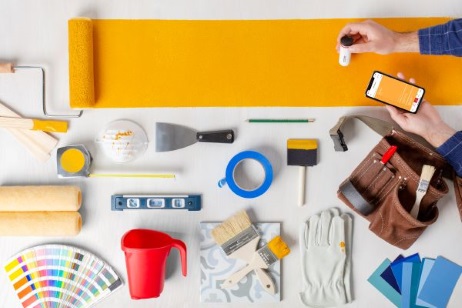 When it comes to maintenance painting for such a massive facility, ensuring color consistency with coating products that are also LEED-certified, can be a challenge. Keeping track of specific paint colors and LEED-certified brands for so many buildings can be daunting and trying to match paint colors to old, used paint cans housed in some storage facility can be an arduous exercise in futility, since paint quality deteriorates over time which can affect color.
ColorReader is an essential tool for Facility Management, taking the guesswork and drudge out of paint color matching. It eliminates the hassle of trying to match paint by using cumbersome paper fan decks or cutting out chunks of drywall then bringing them to the paint store. To use the ColorReader, simply place the device on the flat surface of the color you want, and instantly get your paint color match (ColorReader matches to most color collections) on your phone via the free ColorReader app, or on the device itself if you're using the ColorReader Pro. ColorReader's feature-rich app allows you to quickly and easily match, store and organize paint colors, making it easy to find and refer back to paint colors used. It also lets you seamlessly share these colors with staff members, paint contractors and other professional vendors in an instant. ColorReader also provides you with specific color data output values such as CIELAB, RGB, CMYK, HEX, LRV, LCH and delta*e – valuable info when you're working with design professionals.
Why William Dunn, Facilities Project Manager at OSHU, is a ColorReader Fan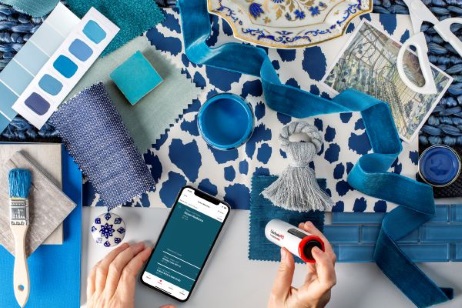 Bill shared with us how the ColorReader helps him in his work at OHSU:
What are some of the biggest challenges you face in your job as a Facilities Project Coordinator?
There are plenty of them! Evaluating paint colors for all of the facilities on and off the campuses is no small task. As our duties have grown along with the addition of new buildings, housing, etc., we now include training for our personnel to evaluate paint colors throughout the campus.
How has the ColorReader helped make your job as a Facilities Project Coordinator easier?
We currently have 140 different paint colors that we use throughout all of the buildings, housing units and hospitals both on and off campus – over 8 million square feet of facilities to look after! The ColorReader is so easy to use. Rather than take physical samples from the facilities, then bring them to our paint retailer to match, we can get an instant color match in seconds by using this small, portable device.
Are there other areas in your work environment where you can see the ColorReader being useful?
We've started using ColorReader in training our new personnel, and that's been great! We're going to order more ColorReaders for our staff to use in their work duties.
Would you recommend the ColorReader to others? If yes, what would you say to them about it?
Absolutely! Once you have the paint colors you need loaded onto the ColorReader, it not only cuts your paint evaluation time significantly, but also provides information that is far more accurate to the painter. That helps to eliminate re-doing painting, and/or going back to the paint store for new, re-mixed paint. Saving time and money is essential in this job and ColorReader helps us do that.  When you consider how much time and money is saved on any given unit with an immediate, accurate paint color match, then multiply it by the sheer number of units we maintain, those savings are significant.
2 Ways To Your Perfect Color Match with ColorReader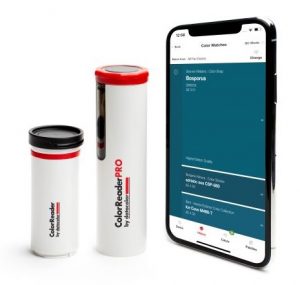 Datacolor offers two versions of ColorReader: ColorReader and ColorReader Pro. ColorReader is a lightweight, portable color matching tool that gives you on-the-spot, precise color matching in seconds. Just place the ColorReader device flat on the surface of the color you want and ColorReader instantly provides your color match plus the three closest paint color matches from the most popular paint brands and color standards.
ColorReader Pro also includes an OLED screen that displays your color matches right on the reader and can store over 10,000 colors on the device as well. Both versions of the device come with a rechargeable lithium battery and calibration tiles to ensure color precision.
To learn more about ColorReader visit colorreader.datacolor.com or contact Susan Mack at smack@datacolor.com or 609.528.1307.
Company Description
Datacolor is based in Lawrenceville, New Jersey, with facilities and representatives in over 100 countries. Our color management solutions are created and supported by passionate employees and certified to multiple industry standards.
For more almost 50 years, our mission has been to empower our customers to make objective, cost-effective and smart color decisions that perfectly suit individual workflows. Over a million customers working in Paint & Coatings, Plastics, Textile & Apparel, Photography, Design and many other industries trust Datacolor solutions such as ColorReader.