If you're an experienced FM, there's now a direct route to BIFM's highest membership grade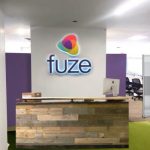 See how communications technology can redefine a company's headquarters, maximize employee potential
Can seniors operate your facility's door handles? Here's what Perkins Eastman came up with for accessibility
With IMAGINiT's software, you can see how different aspects of the Revit BIM model affect project performance
Learn from Philips Lighting how connected lighting systems can use data to increase operational efficiency, save energy costs
Find out how to get a smarter 1930s-era building by turning it into a digital building
See how Millennials' expectations will affect the workplace — from layout to technology to collaboration
Learn how owners and tenants are working together to improve energy efficiency and sustainability
Do you need to add more advanced features to your existing light system? Check out what Osram has done
Get real-time intelligence for smart facilities with this AI-enabled IoT platform
If you're wondering how to upgrade your data center with state-of-the-art power and connectivity, read this
more news »
Featured Articles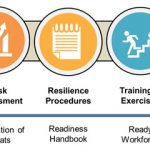 Operationalizing resilience in facilities
Tips on enhancing employee productivity in the workplace
What the FM can do to contribute to employee productivity
The standard of care in floor care
How to keep slip-and-fall cases out of your facility
The cultures of clean
How you clean can be affected by cultural differences. Learn which solutions can work for all of them.
Perspectives on outsourcing—Benefits, evolution and approaches
Maintenance benchmarking for outsourcers
Seven easy, no-cost actions FMs can do to drive sustainability into the professional cleaning industry
Is it just furniture? When does it lead to something more meaningful?
See how an interior space can open your corporate culture and go beyond just the furniture. Find out what a large insurance brokerage has to say.
O&M considerations for mechanical design – A Seat for FM at the drawing table
Electrical systems: Don't get burned
What you need to know to keep you electrical systems maintained for your building and your server and network spaces
Role of data in operational efficiency
more featured articles »
Upcoming Events
May 30 - Jun 1 : Building Lasting Change 2017 (CaGBC National Conference and Expo)
May 30 - Jun 1 : IFMA's World Workplace Europe 2017
Jun 2 - Jun 8 : American Industrial Hygiene Conference and Expo (AIHce 2017)
Jun 4 - Jun 7 : NFPA Conference and Expo (fire protection, life safety)
Jun 7 - Jun 8 : ASIS 27th New York City Security Conference and Expo (ASIS NYC)