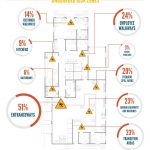 Figure out which slip-and-fall hazards and risk zones you may have overlooked in your facilities
Are college campuses hiring sustainability staff? Find out in this AASHE report
This new global standard will let you compare construction costs consistently across borders
See how this new platform simplifies visitor and identity management
Consistent cleaning in less time — check out Diversey's newest robotic floor-care machine
Can you guess typical employee restroom behavior? Do your restrooms show employees that the company values them?
Robots, self-cleaning surfaces — take a look at the cleaning industry innovations recognized with this year's ISSA awards
If you need to tackle oil, tar, or other heavy soils, check out Jelmar's new multi-surface industrial-strength cleaner
Get better control over your building data, sooner, with Invicara's latest BIM app
Find out how this "smart wall" can create healthier spaces
Hong Kong still reigns as world's most expensive office market; find out where office rents are growing the fastest
more news »
Featured Articles
Elevator security and safety
All property management personnel share responsibility for the security and safety of the people in their building.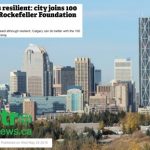 5 ways remote working is impacting business resilience
Using benchmarking to identify janitorial best practices that work best for your building
Harnessing safety and security in sustainability efforts
Social sustainability—Looking beyond the environmental and economic impact of sustainability
Grand Central Terminal installs commercial hand dryers, resulting in major cost savings
Reduced labor, maintenance, waste and energy are the result of installing automatic hand dryers in Grand Central Terminal
Utility best practices designed to reduce costs
Remedies for noncompliance with lease terms
Custom security: Supplemental security coverage and C-TPAT validation
Blending your security program with the Customs-Trade Partnership Against Terrorism to ensure a safe facility
The secure facility: A call for a new performance model
Optimizing security: How to avoid poor guard service and fraudulent practices
5 secrets to snare top talent
Discover how to create the culture that will have candidates lining up at your door
more featured articles »
Upcoming Events
Sep 24 - Sep 27 : IAMFA 2017 Annual Conference (museum facilities)
Sep 25 - Sep 28 : ASIS International 63rd Annual Seminar and Exhibits (ASIS 2017)
Sep 25 - Sep 27 : FM EXPO and World FM Congress
Sep 25 - Oct 1 : World Green Building Week 2017
Sep 27 - Sep 28 : BOMA Canada's National Conference and Exhibition (BOMEX 2017)