Compensation on rise for CRE professionals, finds CoreNet Global (Surveys and Trends)
How building codes can be used to transform existing stock (Products and Services » Publications)
IAOP, Avasant release results of Women Empowerment and Opportunity in Outsourcing survey (Surveys and Trends)
Technology, automation drive global change in manufacturing sector, finds Cushman & Wakefield (Surveys and Trends)
Taco Comfort Solutions intros BEST: Building Efficiency System Tool (Products and Services » Software)
EnerNOC energy intelligence software to optimize BGIS FM services (Products and Services » Software)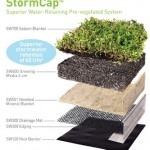 Xeroflor Canada becomes Next Level Stormwater Management, expands products (Developments » Corporate and Organization)
Bobrick offers line of gap-free privacy partitions for commercial restrooms (Products and Services » Other)
British, German built environment groups to mutually recognize EPDs to boost use (Developments » Environment and Sustainability)
IAOP announces 2017 Global Outsourcing 100, World's Best Outsourcing Advisors (Developments » Industry Awards)
Energy-efficient, IIoT-enabled electro-hydraulic products boosting industry, finds Frost & Sullivan (Surveys and Trends)
more news »
Featured Articles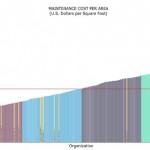 Large portfolio benchmarking: Maintenance (Benchmarking » FM BENCHMARKING)
Justifying benchmarking for my organization
Lighting methods—What works best for different situations (How To » BOMI International)
Workplace tools that build trust (Magazines » FMJ)
How the FM can become a leader and company facilitator
Research insights on activity-based working (Magazines » FMJ)
Do activity-specific designed places really work?
Looking backward, moving forward: The near future of the workplace (Magazines » FMJ)
What will tomorrow's workplace look like?
Large portfolio benchmarking: Utilities (Benchmarking » FM BENCHMARKING)
Reducing emissions of volatile organic compounds (VOCs) from building materials (Sustainability » Linnean Solutions)
Crafting alliances: Enabling better CEO decisions in real estate and workplace strategy (Workplace Strategies » WORKPLACE MANAGEMENT SOLUTIONS)
The Color of Money (Magazines » ISSA Today)
Can the "personality color" of your boss or client can lead to a successful business relationship?
Barriers to group effectiveness (How To » BOMI International)
What managers can do to ensure peak group performance of their staff
XLERATOR hand dryer reduces waste and maintenance costs for Longmeadow High School (Case Studies » Excel Dryer, Inc.)
State-of-the-art high school sends green message to students and saves 96% over paper towels with the XLERATOR
more featured articles »
Upcoming Events
Feb 27 - Feb 28 : TechSec Solutions
Mar 1 - Mar 3 : International Roofing Expo (IRE)
Mar 2 - Mar 5 : Infacoma 2017; Aquatherm 2017
Mar 6 - Mar 8 : Green Cities Conference
Mar 7 - Mar 9 : BuildingEnergy Boston Conference + Trade Show