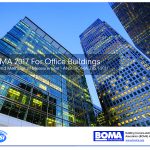 See how your office's rentable space may change under BOMA's updated floor measurement standard
Find out which innovations are adding value to security alarm systems, and driving updates
Energy from recycled landfill gas — just one of the reasons UNH earned the highest rating for campus sustainability
Calculate your risk of injury when lifting objects and get safety tips with this new, free NIOSH app
See why Toro won a landscape and snow management equipment contract — will it help you, too?
Reduce your energy usage and get paid for it! Con Edison is using an innovative incentive to motivate large buildings to cut peak energy use
If your office space is tight, see which direction your company might have to head to find additional space
Improve your data center maintenance and operations with unbiased research from Uptime Institute's new group
An "endless" supply of hot water and lower energy costs — two benefits of tankless gas water heaters, which now will be made in the USA
Johnson Controls completes sale of Scott Safety business to 3M, enhancing 3M's personal safety product line
Find out what draws companies to data center colocation services, and what keeps them away
more news »
Featured Articles
From maintenance to management: A case study in facility transformation
How to make workplace change easier: Take the human factor into account when making office moves
6 factors to leverage knowledge worker productivity
How can workers who depend on information be as productive as possible, and what role can the physical environment play in this?
Energy management—Making the most from available technologies and how to deal with increasing plug loads
The migration of energy management from the margins of the commercial buildings sector to the mainstream has produced even greater reductions in energy intensity.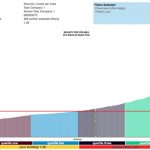 Using security best practices to improve safety while reducing costs
How building monitoring can improve facility resilience
What you can do to be better prepared when natural disasters and other unexpected emergencies occur
Placemaking and the redefined office environment
The traditional workplace is changing, becoming more purpose-driven and more reflective of a corporate culture
Elevator security and safety
All property management personnel share responsibility for the security and safety of the people in their building.
5 ways remote working is impacting business resilience
Using benchmarking to identify janitorial best practices that work best for your building
Harnessing safety and security in sustainability efforts
Social sustainability—Looking beyond the environmental and economic impact of sustainability
more featured articles »
Upcoming Events
Oct 18 - Oct 20 : IFMA's World Workplace 2017: Your Facility Conference and Expo
Oct 18 - Oct 20 : ISSA/INTERCLEAN Istanbul (cleaning)
Oct 19 : PRSM Canada East (retail facilities maintenance)
Oct 23 - Oct 25 : Critical Facilities Summit
Oct 24 : WORKTECH17 West Coast (facilities, real estate, technology)