How does data center supply and demand look for 2018?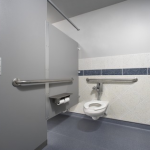 Restroom survey results! How a clean restroom can increase business; how this year's flu is affecting hand-washing
Control thousands of networked security devices and protect them from cyberattacks with this on-premise device management tool
Find out why the Denver Broncos chose this deicing solution for their headquarters
Who are the top FM services providers in North America?
Looking for green building products to earn LEED credit on a project? UL's database is now searchable by LEED credit
If you've been wanting to take measurements and troubleshoot HVAC systems from a distance, check out these wireless meters
Increase jobsite safety and help workers evacuate quickly with this IoT-enabled alert system
What can FMs expect regarding data center space in 2018? JLL gives an insider's perspective
Don't just wait for the grid to go down — generator sets are becoming more interactive and smart
If you don't want to wait around to unlock or re-key a door, this new app enables access control on-the-go
more news »
Featured Articles
The myth of work-life balance: You can have it all, but it ain't easy
A modern approach to integrating work and life
Planning for parking: How strategy and technology can improve garage integration
Water-saving synergies
How smart HVAC systems can deliver cost and energy savings without draining water resources
The millenials myth
How can the workplace support the needs of millennials?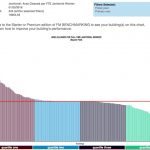 Projecting janitorial staffing needs for service providers
The crucial roles for facilities management teams in green building
Learn more about how FMs can go about conserving natural resources such as energy and water in a very doable way
Integrated prefab construction meets tight budget and schedule on renovation
Existing, old building turns into totally different type of facility, complete with integrating the latest technology
5 ways to improve the employee experience when using meeting room technology: Avoiding hitches, glitches and fumbles
How big data transformed the management of 300+ buildings in Philadelphia
Find out how Philadelphia turned a nightmare of bad paperwork, backlogged data and incomplete work orders into citywide success
Record keeping: A foundation for efficient operations
Cutting costs and maintaining tenant comfort with 25-watt T8 lamps
Real Estate Firm Uses 25-Watt T8s as its Go-to Replacement Lamp
more featured articles »
Upcoming Events
Feb 26 - Feb 27 : TechSec Solutions
Feb 27 - Mar 1 : INservFM 2018 Exhibition and Conference for Facility Management and Industrial Service
Mar 6 - Mar 7 : Facilities Management Ireland (FM Ireland) 2018
Mar 8 - Mar 9 : BuildingEnergy Boston 2018